British Columbian producer and director Christopher Spencer is filming the Southern Interior Mule (SIMDeer) Project with cinematographers Mark Wyatt and Adam Foss with funding from Telus Local Programming. The B.C. Wildlife Federation, the Bonaparte Indian Band, Okanagan Nation Alliance, University of BC-Okanagan, and University of Idaho are supporting the film and research communication.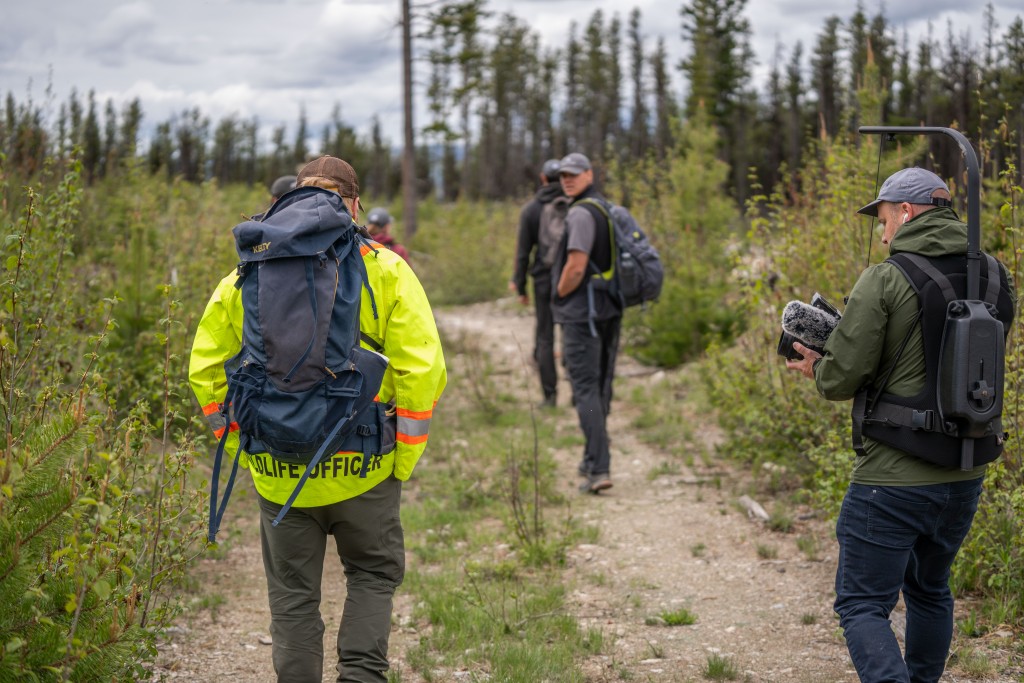 This documentary aims to tell the story of a community working to build a better B.C., acting together to protect and conserve British Columbia's wildlife and wild places.
Released in partnership with Telus Local Programming in Fall 2021, more specific details will follow nearer the release date. For now, you can look forward to watching a film that thoughtfully communicates the SIMDeer research on YouTube Telus Originals. Look out for production updates under #WatchLocal on our social channels.
Chris Spencer is an award-winning content creator currently finishing his MA at Royal Roads University in British Columbia. He has over 15 years' experience working in film production. As a hunter himself he feels inextricably connected to the outdoors with a deep passion for conservation. Canada has many challenges with funding and communicating research. Chris is dedicated to using his professional experience to help shine a light on the importance of our environment, wildlife, and its stewardship.
The Southern Interior Mule Deer Project is the largest collaborative mule deer research project in B.C.'s history, covering an area roughly the size of a small country. The goal of the project is to learn how to restore mule deer populations by studying how landscape change and predator-prey communities are affecting current populations. The project is a collaboration between the Bonaparte Indian Band, Okanagan Nation Alliance, University of BC-Okanagan, University of Idaho, British Columbia Fish and Wildlife Branch, and the BC Wildlife Federation. The project has dozens of funders, including individuals, clubs, and organizations such as the Habitat Conservation Trust Foundation, and the Forest Enhancement Society of B.C.
To donate to the research, visit the BCWF Ways to Give page and select 'Southern Interior Mule Deer Project' under designation, and we will issue you a tax receipt.
Director & Producer Chris Spencer @raincityimages | email: riverandridge.prod@gmail.com
Cinematographer Mark Wyatt @wyattvisuals by Adam Foss @fossman8