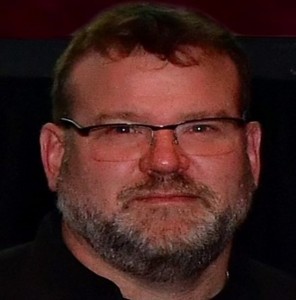 President's Award for Outstanding Achievement – Mike Langegger
The recipient of the President's Award for Outstanding Achievement is BCWF Director Mike Langegger for demonstrating leadership in conservation and the wise use of British Columbia's fish, wildlife and habitat.
The Skeena region is undergoing unprecedented growth and development. Mike Langegger addresses these pressures by working with municipal government and other organizations to protect wetlands, salmon streams and critical rearing habitat for moose and grizzly. His work to educate corporations about the value of wetlands and headwaters, which are essential spawning areas for fish species and rearing areas for wildlife, deserves recognition.
Mike grew up hunting and fishing in the Kitimat area. He served several terms as BCWF Region President, before being elected to serve directly on the Board of Directors. He is always there to help, educate, and provide history about the many issues facing fish, wildlife, and their habitats.
Mike is very passionate about resident hunting and fishing opportunities. As a BCWF representative to the North Moose Round Table, he advocates for residents continued opportunity to harvest fish and wildlife and feed their families. We are grateful for Mike Langegger's long-time service at the local, regional and province-wide levels. 
---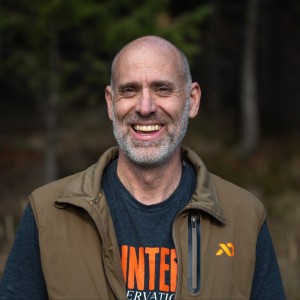 Art Downs Award for Writing Excellence – Mark Hall
The 2019 Art Downs Memorial Award winner is Mark Hall, the founder and creator of the Hunter Conservationist Blog. Through his online stories and podcasts, Mark aims to educate and inspire readers about B.C.'s wildlife. His blogs are well researched, informative, and they provide valuable insight on current issues that are facing hunters, B.C.'s wildlife and their habitat. Mark has received strong support from his followers, inspiring him to tell these stories because they mean something to others.
Mark has embraced the modern form of storytelling through his blogs and podcasts. In doing so, he is engaging the online audience and educating them about the hunter heritage and how hunting and conservation go hand in hand. Read his blog at https://thehunterconservationist.com/
About the award
The BC Outdoors Art Downs Memorial Award recognizes excellence in writing and a commitment to conservation and the environment. Art Downs was a publisher, writer, and editor. He served on the B.C. Wildlife Federation's board of directors and was the founder of B.C. Outdoors magazine.
This award is given annually to the writer who has produced the best information over the past three years. Priority is given to authors who have brought about change with their writing in a significant and positive way.
---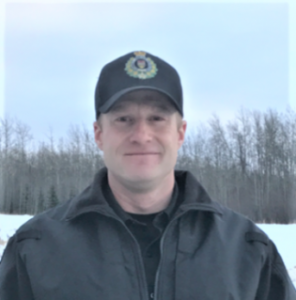 Conservation Officer of the Year – Blake Parker
The Conservation Officer of the Year award recognizes and honours conservation officers who have demonstrated exceptional service and commitment, bringing credit to the COS.
Nominators highlighted the many ways in which award-winner Blake Parker achieves excellence as standard work practice. Cited as a skillful, positive communicator with high levels of thoroughness, accountability and responsibility, Blake is a highly sought-after participant in cross-zone compliance projects and a role model to new staff.
Along with his regular duties, Blake is an instructor for the Marine Training Section and the Firearm Training Program and took on the role of Field Training for officers in his zone during a time of staffing challenges.
The B.C. Wildlife Federation congratulates Blake Parker on the excellence and precision of his investigative skills and the support he provides to others across the province.