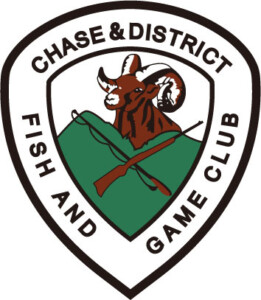 A new dock and walkway have been installed on Harper Lake thanks to the hard work and fundraising of the Chase and District Fish and Game Club. The structure was installed on July 17 and is already being used and enjoyed by kayakers, anglers and campers.
The club may be small, but the members have big hearts. Bringing the project to fruition took dedication, perseverance and paperwork. Lots of paperwork.
Club Secretary recounts the journey below:
For a while now our club has wanted to do something for the community. Our Executive prefers to complete projects that would be used by many community members and be more of a permanent nature instead of donations, which are soon used up and forgotten.
The fishermen suggested that we could install a new dock on Harper Lake, since the old dock had disappeared. No one knew where the old dock went, but everyone thought it was a great idea. Plans were discussed to mill some lumber and put a dock together at a volunteer work bee.
There was a hitch, though. The dock needed to be engineered for liability and safety so couldn't be volunteer built. The provincial government had to give permission to replace the dock and paperwork and applications were going to be necessary. We also needed to ensure that the dock wasn't among those Go Fish BC was planning to replace.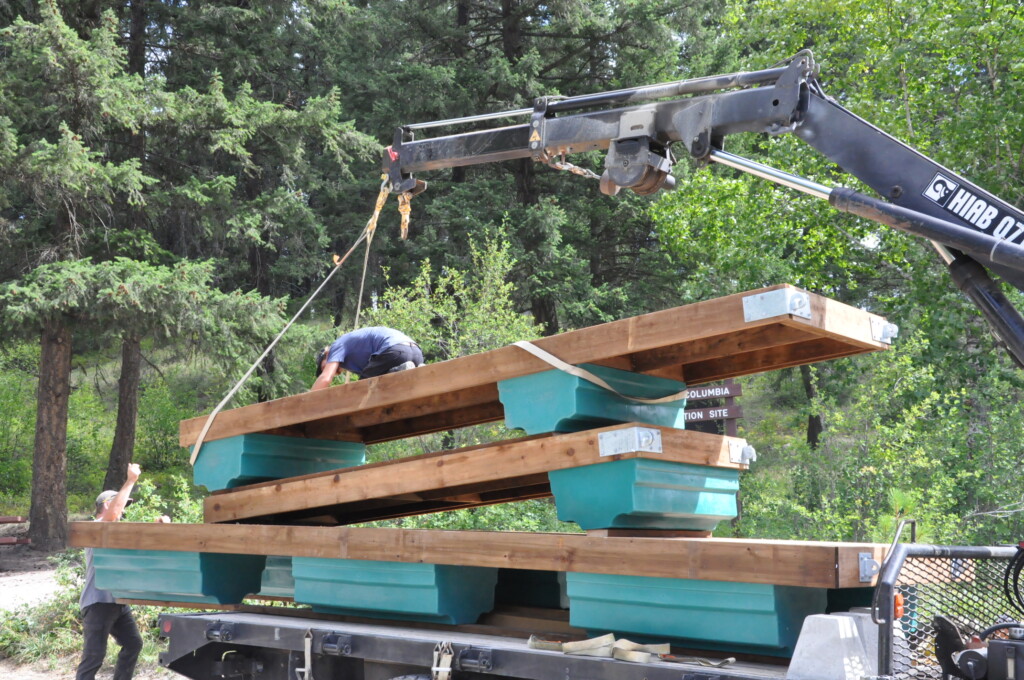 The club decided to apply for a grant to help build the Harper Lake Dock and another dock at Pillar Lake. Had we succeeded we would have been able to finance both docks, but even if we weren't, the club was committed to building the Harper Lake Dock from our own fundraising efforts.
That's just what happened.
Secretary Helen Dalin agreed to work on the paperwork required for this project. Helen contacted Go Fish BC to find out what docks they were building and how they were building them. Helen checked that the dock and walkway design we had agreed upon for Harper Lake would be acceptable and agreed on a dock design for Pillar Lake if we received the grant. The COOP grant application was filled out and sent away for a grant to cover costs of both docks. Marcia Bennett, recreation officer for Harper Lake, was contacted and approval was given to move ahead on a Harper Lake Dock.
Once approval was given, The Dock Company from Kamloops was contacted and the design and costs of a walkway and dock were finalized.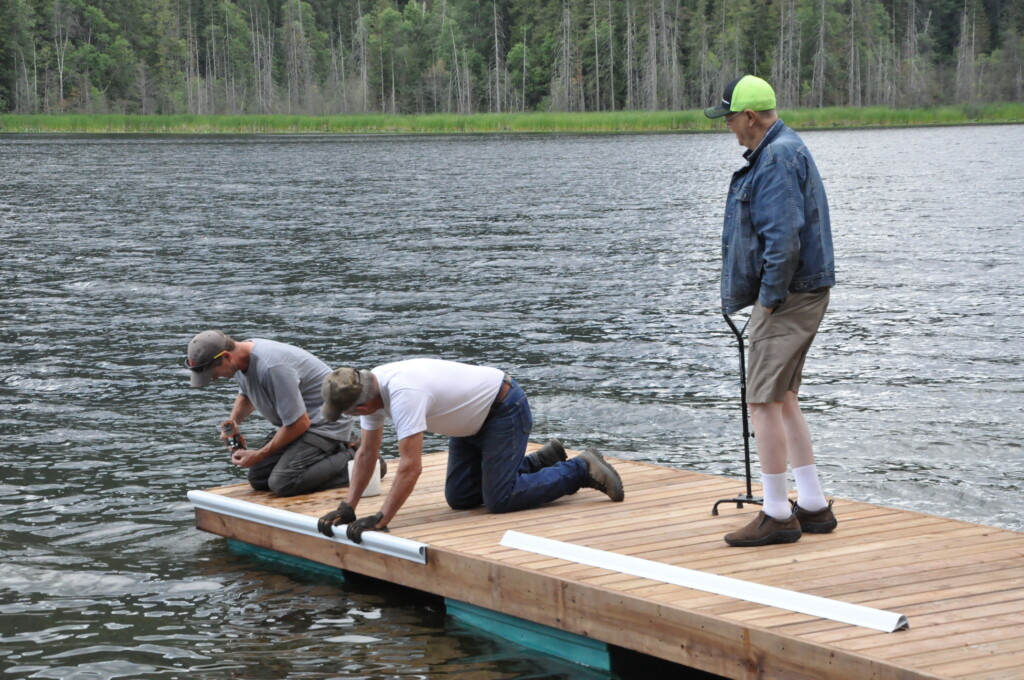 There was a lot of paperwork and red tape to work through, but we got it done. Vital Signs in Kamloops donated the cost of the CDFGC donation sign (another great company to work with) and Curt from The Dock Company gave outstanding service and feedback to our group. The club's total donation for the dock on Harper Lake was $5,100.