On April 23, the B.C. Government directed by the Provincial Health Officer (PHO), announced new travel restrictions for non-essential travel. 
The most recent Emergency Program Act order bans non-essential travel between three regional zones until May 25th. Travel for hunting and fishing, whether for food or for recreation, is not considered essential. At the discretion of the police, people not obeying the travel restrictions may be subject to a $575 fine.
The Provincial Health Officer strongly recommends that outdoor recreation such as hunting and fishing be limited to your local community and that you not travel within your region during this time.
Please see the map below to visualize this restriction and for more detailed information, click here.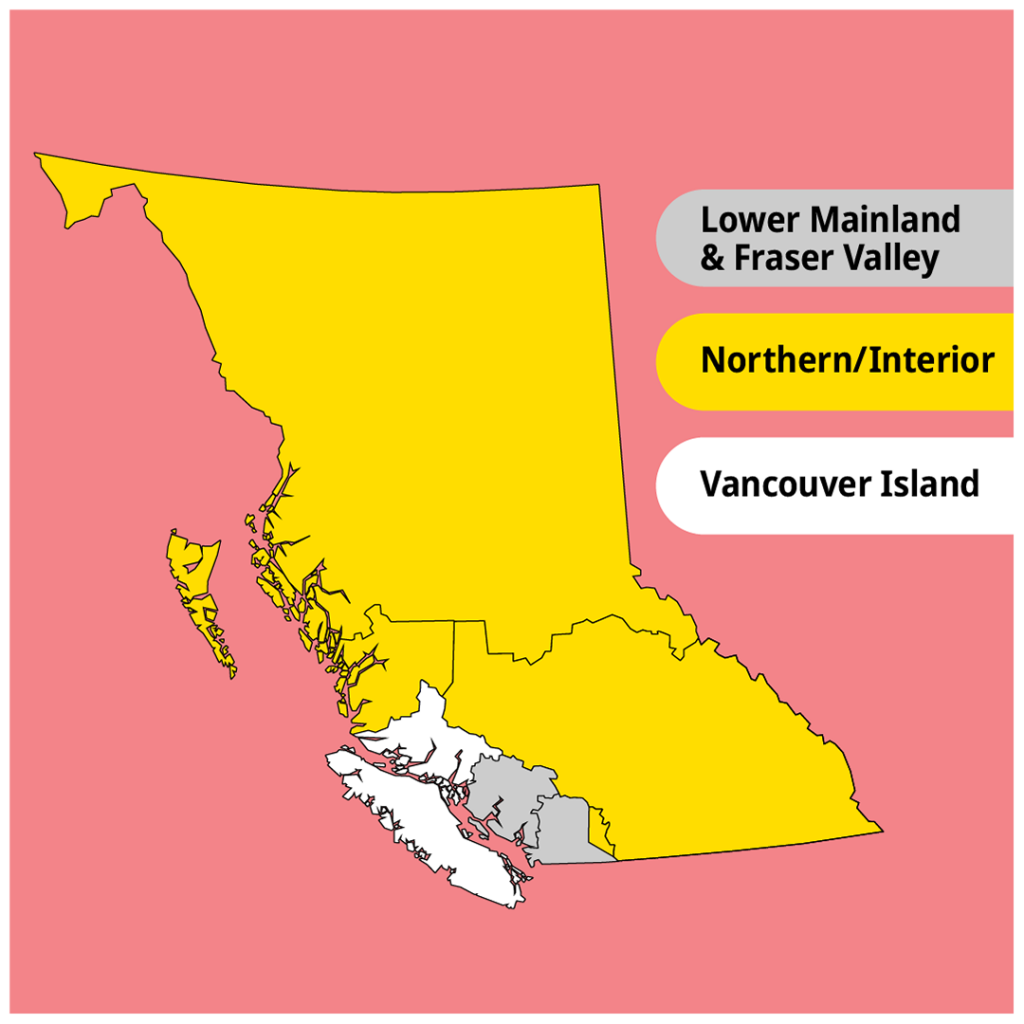 BCWF President's Response to Travel Restriction for Hunters & Anglers
The B.C. Wildlife Federation sympathizes with your frustrations. However, we encourage you to follow the Provincial Health Orders for everyone's safety and health.
We hope that government is just as diligent when it comes to respecting our wildlife habitat and species and will put the same dedicated effort into recruiting more animals to the landscape and fish in the waters. No one advocates for all species as strongly as the BCWF.
Now is the time to start a dialogue comparing the efforts of the government that acknowledges the people of British Columbia to be in a crisis and it is similar to the crisis of our province's natural beauty and resources.
Unfortunately, the Public Health Order restricts travel for hunting and fishing, whether for food or for recreation, because it is not considered essential.
What needs to be recognized is that when this restriction is rescinded another restriction should be considered to stop the degradation of the environment that is causing the extinction of species.
An unseen virus causes one pandemic, whereas another pandemic is caused by indiscriminate, unfocused decision-making.
Stay Safe and let us embrace our provincial motto: Splendor Sine Occasu, Splendour Without Diminishment
Posted by Chuck Zuckerman, BCWF President