The Bonaparte River coho channel is a unique and potentially productive coho salmon rearing habitat again, thanks to the efforts of the Bonaparte First Nation and the B.C. Wildlife Federation (BCWF). 
The original 500-metre channel has been restored, renewed and doubled in length, according to Bonaparte CEO Sean Bennett. 
"The fencing was basically rotten, the channel was starting to infill, and all the cuttings and trees they planted had grown in so thick it was just kind of clogging the place up," he said. "It was reducing and restricting the groundwater flow coming up into the channel."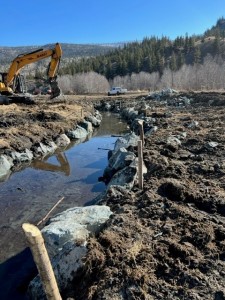 That's important because juvenile coho are notoriously fussy about where they rear. The channel is fed by groundwater, which makes it a little cooler in the summer and keeps it from freezing when temperatures drop in the winter.  
"When juvenile coho come out of the gravel in the spring they like to hang around for a while, so they seek out these groundwater refuges," explained Bennett, who spent more than 20 years working in the Restoration Group at Fisheries and Oceans Canada (DFO). "The rivers in the Interior are like a Slushee in the winter, so a groundwater channel is like a trip to Mexico for these coho. The channel is essentially thermoregulated. 
Bennett's master's degree research on the Coldwater River found that thermoregulated groundwater channels are fantastically productive, with five or six fry per square metre.  
"It's just a huge difference in habitat quality," he said. "That's why it was so important to give this channel a renovation."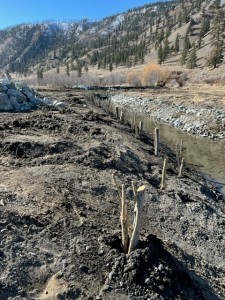 The channel is now about a kilometre long with more than 4,000 new willow cuttings, woody debris, and boulders designed to recreate the coho-friendly habitat. Three kilometres of fencing have been installed to keep horses and cows out of the riparian area along both sides of the channel and 1km of the adjacent Bonaparte River. 
This summer a flow gate will be installed that will allow river water to flow into the channel when needed to flush and clean the channel or to simulate a spring freshet.  
"A crew from the B.C. Wildlife Federation came out and pulled the existing coho out of channel before the work was done," Bennett said. "The coho looked healthy, but there was only a dozen of them." 
DFO assisted with the project surveys and permits and is committed to return for the flow gate installation. 
"This is our third project with the BCWF, and that partnership is key to getting where we both want to go with respect to increasing salmon and wildlife populations, and we all benefit down the road," said Bennett. 
"This project is going to benefit the people in the community. It's going to increase the number of coho in the channel, which is going to hopefully realize benefits for sports fishermen, commercial fishermen, and First Nations fishermen. There's just no downside to these types of projects." 
The Bonaparte First Nation Natural Resource department has expanded from four workers to nearly 20 over the past two years, in part due to the band's restoration partnerships with government agencies such as DFO, the Ministry of Forests and nonprofits such as the BCWF. 
Be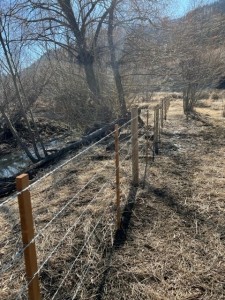 nnett appreciates BCWF's commitment to on-the-ground project work. 
"At a certain point you've done all the assessments and studies that you can do," he said. "We know what these fish need, where they like to live. I've been doing this work for decades." 
"We know what needs to be done, so let's do it, see how it works and go from there," he said. "We've made a mess of our rivers and salmon habitats, so let's get on with fixing that." 
The BCWF is focused on projects with a high return on investment in terms of environmental outcomes and deliverables and this project is a perfect example, said Neil Fletcher, BCWF director of Conservation Stewardship. "This is a rearing channel with a unique groundwater feed, which is vital to coho salmon." 
"The BCWF has worked with the Bonaparte First Nation on wetlands restoration projects before, but we are also very keen to take on fish habitat restoration projects and build on our in-house expertise," he said. "This is a great chance to start training our own staff to do this kind of work and the Bonaparte First Nation has been extremely generous with those opportunities." 
Bonaparte Nation technical staff were also given access to BCWF online training courses, which were developed by the Federation's Wetlands Workforce.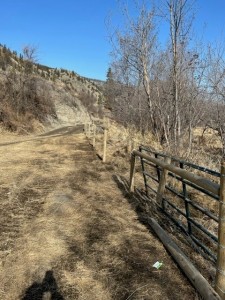 "That data covers wetland identification, wetland plants and restoration technique, and the Bonaparte First Nation was able to put their techs through those training modules through the winter with the idea that the training will support further conservation and collaborations on works in and around water for years to come," said Fletcher. 
The BCWF directed $135,000 to the channel restoration, with part of that money going to a riparian fencing project. Funding for the projects was provided by the provincial government's Watershed Security Fund and the BC Conservation and Biodiversity Award. The Federation was also able to provide staff time and in-kind technical support to the channel project. The DFO AHRF program and Shuswap Fisheries Commission also provided funding for the project.