Learn To Hunt and Fish Series
The knowledge you need to bridge the gap between CORE and the great outdoors
Have you ever wanted to take that plunge into the outdoors to join the ranks of sourcing the cleanest proteins available as a hunter? Perhaps you already have your hunting license, and are looking for some tips and tricks, and to fill some gaps in your knowledge.
Ever wanted to chuck a line into a lake but have no idea where to start?
The new B.C. Wildlife Federation Learn to Hunt and Fish Series is for you.
We are offering education – both in person and virtual – to teach new hunters how to get started and to give experienced hunters the tips and tricks they need to elevate their skills.
Learn to Hunt Academy
A two-day in-person workshop to develop your hunting field skills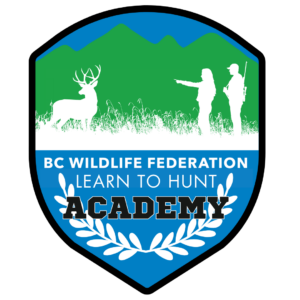 The BCWF Learn To Hunt Academy is an immersive hunter education program that will help you gain all the practical skills, knowledge, and confidence to be a safe and successful hunter in BC. Whether you're brand new to hunting or looking to further develop your hunter competencies, this workshop provides the opportunity to learn hands-on skills from local experts.
Online Episodes
Learn to Hunt and Fish Series online episodes will cover everything from virtual sessions with the BC Conservation Officer Service that touch on common infractions in the backcountry, and how you can avoid them- to learning how to hunt turkey, as well as how to fish for kokanee, and more!
A BCWF membership gets you free access to all episodes of the Learn to Hunt and Fish Series! Presentations are $30 an episode (except those offered by the BC Conservation Officer Service, and our first "Biology of a Trout Lake with Brian Chan" presentation, which are free to all)
$56 for a membership for a year gets you live access to all episodes, as well as the ability to replay them at your convenience if you missed one! Get yours today at bcwf.bc.ca/membership!
Note: You must be an active BCWF member prior to the session to be able to access it for free. No refunds will be provided for joining after an episode has occurred.
Upcoming Events
Learn to Hunt: Trail Cameras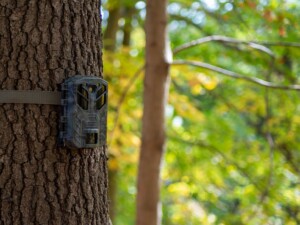 Grant Hiebert, from the Southern Interior Mule Deer Camera Project, presents "Learn to Hunt: Trail Cameras."
Monday, October 16, 2023 at 7:00pm PST via Zoom
Learn about wildlife trail cameras, the technologies behind them, methods to power them, and a few ways to put them to use. This presentation will discuss the history of trail cameras, the technology behind current cameras, and offer some insight on how best to place them for consistent and effective wildlife detection. Topics will also include what settings work best in various applications, and how best to protect them from two legged and four legged critters.
Missed an Episode? Catch up online!
BCWF members can log into the member portal on our site to watch past episodes of the Learn to Hunt and Fish Series. The first time you log in, you will have to register and create an account, which will be linked to your membership. Please allow up to 24 hours for your account to be approved.
After your account has been approved and you have logged on, you will see the episode headers on the left side under 'Membership Benefits'.
If you have technical difficulties using the member portal, please contact advocacy@bcwf.bc.ca.
Free episodes available on YouTube:
Episodes hosted in the member portal include:
The "Learn to Flyfish" series, hosted by Brian Chan of Riseform Flyfishing Ventures:
| | | |
| --- | --- | --- |
| Title: | Presenter: | Original Air Date: |
| Learn to Flyfish 1: Biology of a Trout Lake | Brian Chan, Riseform Flyfishing Ventures | February 13, 2023 |
| Learn to Flyfish 2: Introduction to Common Trout Food Sources and Provincial Stocking Program | Brian Chan, Riseform Flyfishing Ventures | March 23, 2023 |
| Learn to Flyfish 3: Gearing Up for Lake Flyfishing | Brian Chan, Riseform Flyfishing Ventures | April 3, 2023 |
| Learn to Flyfish 4: How to Fish Chironomids | Brian Chan, Riseform Flyfishing Ventures | April 12, 2023 |
| Learn to Flyfish 5: How to Fish Mayflies and Damselflies | Brian Chan, Riseform Flyfishing Ventures | May 31, 2023 |
| Learn to Flyfish 6: How to Fish Caddisflies and Dragonflies | Brian Chan, Riseform Flyfishing Ventures | June 5, 2023 |
| Learn to Flyfish 7: How to Fish Shrimp and Leeches | Brian Chan, Riseform Flyfishing Ventures | June 21, 2023 |
The Learn to Hunt Series:
| | | |
| --- | --- | --- |
| Title: | Presenter: | Original Air Date: |
| Learn to Hunt: Turkey | Mark Hall, the Hunter Conservationist | March 15, 2023 |
| Learn to Hunt: Black Bears | Dylan Eyers, Eat Wild | April 5, 2023 |
| Learn to Hunt: Elk Hunting Basics | TJ Schwanky, Outdoor Quest | May 2, 2023 |
| Learn to Hunt: Before the Hunt | Jeremy Pauls, BC Conservation Officer Service | May 15, 2023 |
| Learn to Hunt: Butchering | Stan Troyer, Stan's Custom Cutting | July 29, 2023 |
| | | |
The Learn to Fish Series:
| | | |
| --- | --- | --- |
| Title: | Presenter: | Original Air Date: |
| Learn to Fish: The Basics of Kokanee Fishing | Danny Coyne, Freelance Outdoor Writer | April 17, 2023 |
| Learn to Fish: Freshwater Fisheries | Mike Gass, Freshwater Fisheries Society of B.C. | June 27, 2023 |
| Learn to Fish: An Introduction for Women Anglers | Beverly Rice and Sarah Bellows | July 10, 2023 |
| Learn to Fish: Fly Fishing a Stream | Danie Erasmus | September 24, 2023 |
| | | |