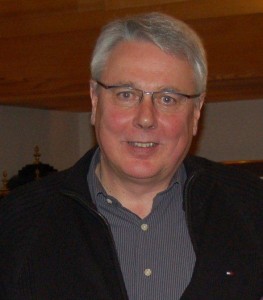 The BC Wildlife Federation is devastated to inform you that Alan Martin, our beloved Director of Strategic Initiatives, passed away quickly from aggressive cancer on Tuesday, October 15, 2019. This is a terrible loss for our organization and for the many conservation partners Al supported and worked with throughout his career.
Al Martin was a giant in the conservation community. His clear thinking, vision and integrity commanded the respect of his colleagues, all conservationists and politicians and bureaucrats at all levels of government. His greatest strength, besides his sense of humour, was his ability to think strategically with insights into the future few of us could contemplate.
Al directed the strategic work of the BCWF after retiring from a 30-year career in the BC public service in 2010. Al is the former Assistant Deputy Minister in the Department of Agriculture and Fisheries, and the former Director of the Fish and Wildlife Branch. Organizations such as the BCWF and the Habitat Conservation Trust Foundation, along with many leading conservation and research partners, are deeply grateful that Al chose to guide us. We are heartbroken by the immense loss of this wonderful man.
If you would like to recognize Al Martin, he has asked that instead of sending flowers, please donate to the Victoria Humane Society or any conservation organization. Al and his wife Julie were active volunteers and dog foster parents. The organization can be reached at www.victoriahumanesociety.com
If you would like to send a card or a note to Al's family, please send it to us and we will ensure they receive it. Please address mail to:
Attention: The Martin Family
BC Wildlife Federation
101 – 9706 188 Street
Surrey, BC
V4N 3M2
As we grieve for Al, we will honour him by upholding his legacy of conservation for future generations.
Yours in conservation,
Bill Bosch
President, BC Wildlife Federation