"Objectives for riparian areas, water quality, water quantity, and environmental flow protection are key to the sustainability of fish and wildlife habitat and the populations they support." – Al Martin
From time to time, it is important to reflect on how we got to where we are today. What was the vision? In the world of conservation, when we look back, we are usually hit with an overwhelming number of declines; record low salmon returns, extirpated caribou populations, lost wetlands. It is disheartening to see these dwindling numbers; a quickly declining line on a graph. Although, with this knowledge comes urgency and a sense of responsibility.
It is important to understand that these initiatives happening now did not just materialize. We need to consider the work done before. We need to recognize that those efforts got us to where we are today. The Province's $27 million in economic stimulus investment in watershed initiatives and wetlands projects did not just happen overnight. It came about through the efforts of countless conservationists over a long period of time.
A Conservation Hero's Vision
In settled parts of the province, we have lost 70-95% of our wetland ecosystems; what remains are often degraded fragments of what were once thriving wetlands. Back in 2013, the B.C. Wildlife Federation aimed to change this statistic and put a focus on watershed sustainability. This vision was led by the late Al Martin. Al had a dream of a greener, healthier, and more vibrant British Columbia.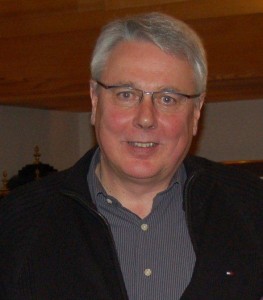 Al was the former Director of Strategic Initiatives for the BCWF. He was a giant in the conservation community. His clear thinking, vision and integrity commanded the respect of his colleagues, all conservationists, and politicians and bureaucrats at all levels of government. His greatest strength was his ability to think strategically with insights into the future few of us could contemplate. Organizations such as the BCWF and the Habitat Conservation Trust Foundation, along with many leading conservation and research partners, were and still are deeply grateful that Al chose to guide them in their conservation efforts.
Unfortunately, Al passed away from cancer on October 15, 2019. His passing came before he could witness some of his efforts come to light. Those that understood and saw his vision continued to carry on his work in his memory, resulting in the creation of the BC Watershed Security Coalition.
Watershed Security Coalition
In March of 2020, the BCWF formalized a partnership with several other water groups, to form the BC Watershed Security Coalition. The Coalition represents over 250,000 people across British Columbia. Since last March, the Coalition has advocated for watershed security and put together a comprehensive list of over 100 potential ready-to-go projects that aligned with the government's initiative to provide stimulus funding to boost the economy. The coalition focused on flood mitigation, water purification, and restoring high-value fish and wildlife habitat.
"The BCWF is extremely proud to work with the Watershed Security Coalition. Working with these like-minded organizations has helped raise the profile of our water, fish, and wildlife. We are stronger together than we are apart," said Neil Fletcher, BCWF Director of Conservation Stewardship. "The innovative projects proposed by the Coalition will provide a much-needed boost to watershed health."
The Wetlands Workforce Project
The Wetlands Workforce project was one of the over 100 proposed projects. This project is putting people to work safely outdoors to remove invasive species and plant native riparian vegetation. The work completed over the year will stabilize stream banks, help clean water and provide habitat for a diversity of fish and wildlife species.
There is still a long way to go in the conservation of our watersheds and ecosystems but putting funding into watershed initiatives is a start. When we look back 5 or 10 years from now at the work being done for our watersheds, we hope to see that wetlands have not continued to disappear but are growing; fish returns are not dwindling but are abundant; and wildlife populations are no longer on the decline but prospering.
If we continue on this path, where there is an ongoing investment in healthy wetlands and watersheds, Al's legacy will continue to benefit fish, wildlife and generations to come.
Al Martin Conservation Fellowship
Al Martin was a giant in the conservation community and had an influential and lengthy career in fish and wildlife management and habitat conservation. Habitat Conservation Trust Foundation's (HCTF) new Al Martin Conservation Fellowships (AMCF) are for graduate students wishing to pursue a career in fish or wildlife management and conservation in British Columbia.
The AMCF awards two fellows a $10,000 stipend, for graduate students pursuing a master's degree or doctorate related to the study of natural resources, conflict resolution, collaboration, or non-profit management.
You can learn more about the Al Martin Conservation Fellowship at HCTF.