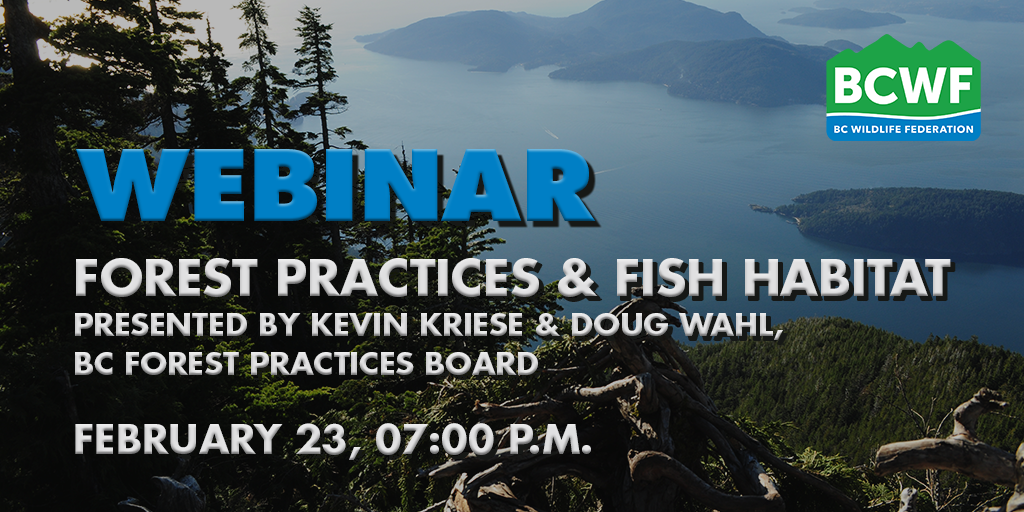 Join us for our Forest Practices & Fish Habitat Zoom Webinar taking place on February 23, at 07:00 p.m. on Zoom.
Kevin Kriese, Chair and Doug Wahl, Manager Audits and Investigations at the BC Forest Practices Board will be presenting on the following topics:
• Who is the Forest Practices Board?
• Findings from a Special Investigation Conserving Fish Habitat Under the Forest and Range Practices Act
• Recommendations for improving forest practices
Register for the Zoom webinar here or watch it on Facebook Live.
We look forward to seeing you there!
Watch the Recording of the Webinar
The Facebook Live can be found here.
Stay tuned for the responses to all the questions that we were unable to respond to during the webinar!