Today, August 12th is International Youth Day! Today, we celebrate our province's children and youth who are the next generation of conservationists and outdoor enthusiasts. The theme of this year's International Youth Day is Intergenerational Solidarity: Creating A World for All Ages.  As BCWF works towards protecting the province's fish, wildlife and habitat, we aspire to bring together all generations working towards a common goal. At the B.C. Wildlife Federation, we are committed to creating opportunities for youth to become inspired by the outdoors and work intergenerationally to protect and restore our beautiful province.
Inspiring Youth with the Outdoors
This summer, our BCWF Youth Program team is traveling throughout the province to bring immersive outdoor education to B.C.'s youth. We have two summer camps we offer throughout the summer: Wild Kidz and Go Wild. These low-cost, high-value camps offer youth practical knowledge in the outdoors, a community of other like-minded individuals and hands-on conservation experience.  
So far, our team has completed three sold-out Wild Kidz camps in Crescent Beach and Invermere B.C. These place-based learning opportunities teach youth the essentials of outdoor safety and survival while learning conservation skills. We'll be heading to Dawson Creek and Fort St. John later this month to facilitate two more Wild Kidz camps.
This past week, we finished our first overnight camp, Go Wild. A 9-day adventure for outdoor leaders, this camp enables youth to have the skills and ability to run their own start-to-finish conservation project. Go Wild connects youth leaders with environmental experts to inspire them with conservation career pathways.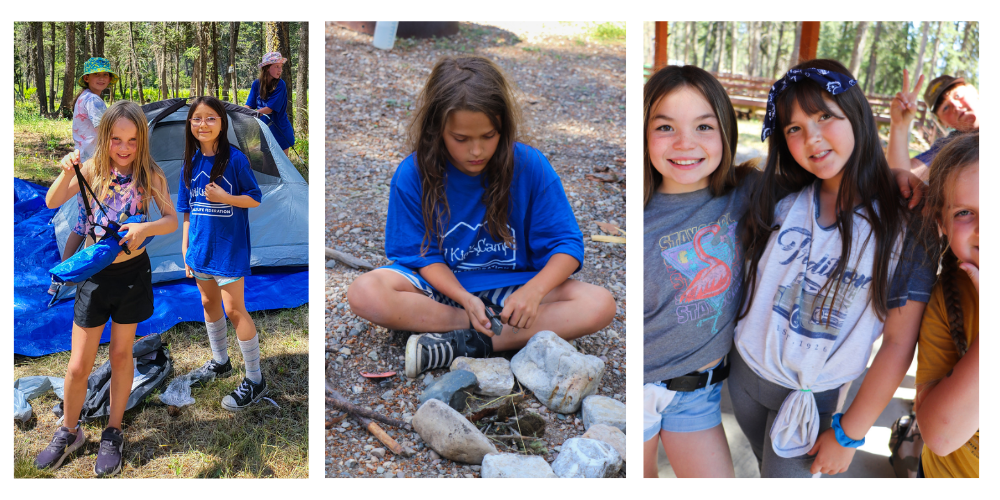 Youth Leading the Way
For youth with a passion for conservation, the BCWF offers the Young Conservationist Scholarship Program (YCSP). This year-long program supports youth as they run their own community-based conservation project. The winner of the 2021-22 YCSP and winner of a $1,500 scholarship is Ella, who is 12 years old. She aims to educate and inspire youth and adults to become empowered to take action towards wildlife conservation and work towards a more sustainable future. Ella became energized by conservation work when she was in the third grade, on a family trip to Hawai'i: 
"I was swimming in the water, and I thought I saw a jellyfish… but it was actually a plastic bag. When I got home, I created my first video and started a campaign at my school to reduce single-use plastics. From there, [my experience working in conservation] snowballed into so many amazing moments. I got to speak at the University of British Columbia at Women Deliver 2019, and now I am getting to continue my work with you all at B.C. Wildlife Federation".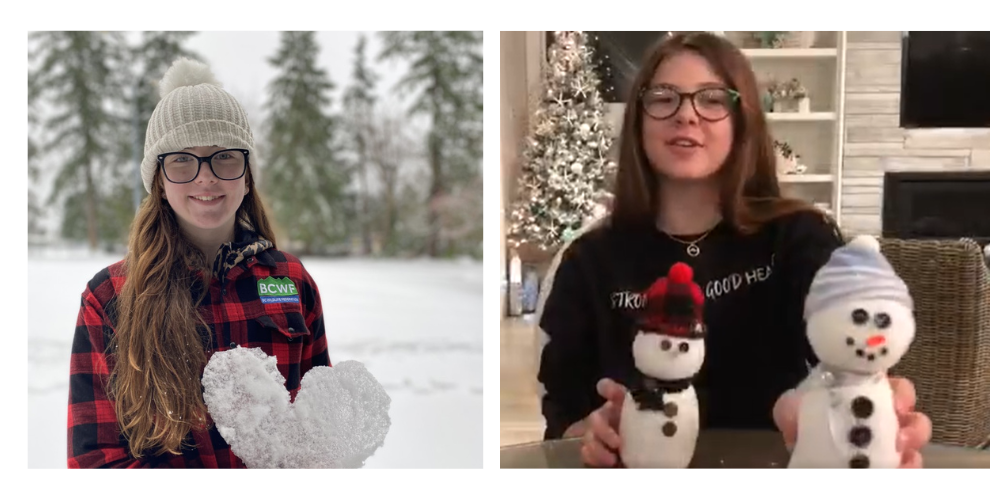 The BCWF looks forward to continuing to empower youth with opportunities to learn more about the natural world and connect all generations together in the name of conservation.