As the B.C. Wildlife Federation gears up for its 2023 Wetlands Institute, we're inspired to look back at the transformative journeys of past participants. Among them is the heartwarming story of Susan DeBeck, who attended the program in 2021. 
While many come to our Institute with backgrounds in environmental science, Susan stands out as a prime example of passion and individual initiative. Susan, primarily an early childhood educator, undertook an ambitious project to restore her Galiano Island backyard to its native roots.
Half of the one-acre property that Susan has lived on for almost a decade is wetland, but a significant portion of the natural space had fallen victim to invasive reed canary grass and other non-native species. Susan enrolled in the 2021 Wetlands Institute held in the Comox Valley, Denman Island and Galiano Island, and has used the knowledge and resources garnered in the workshop to reclaim her land. 
During her time at the Institute, Susan participated in classroom and hands-on learning opportunities centered on planning, designing, and restoring local wetlands. The insights from this week empowered Susan to pursue her vision of restoring the existing wetland on her property, despite the challenges presented by the reed canary grass. From the Institute, Susan also gained a deeper appreciation and understanding of the significance of wetlands. Overall, this newfound knowledge fueled her motivation to develop her wetland.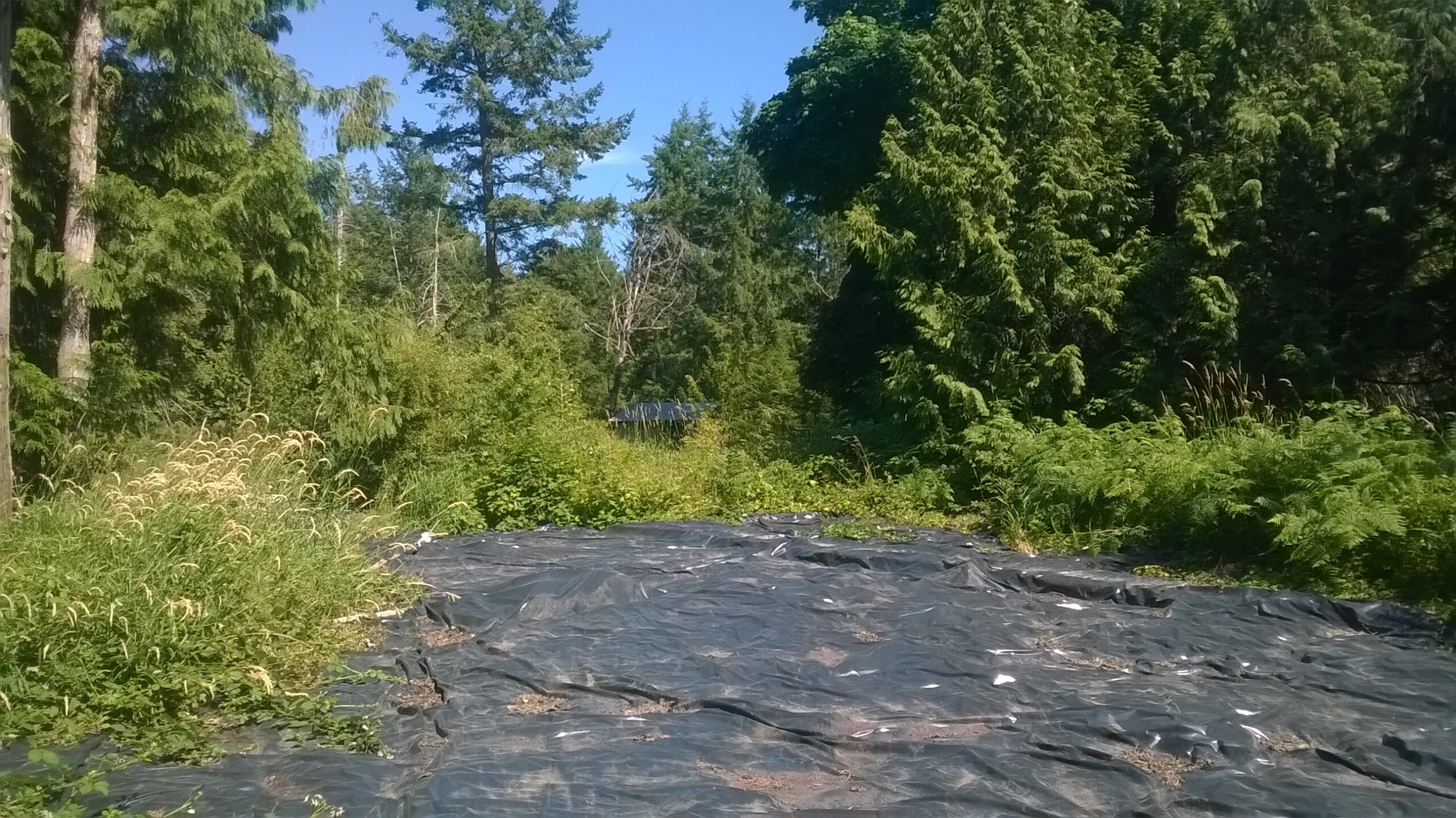 BCWF staff members later had the opportunity to visit Susan's property and helped her clarify her objective of creating a wetlands meadow rather than a wetlands forest. 
To support her project, Susan has also collaborated with a variety of industry experts, including Kristen Miskelly from Satin Flower Nursery in Saanich. 
Kristen, with her extensive experience in wetland restoration, agreed to work as a consultant on this project. Under her guidance, Susan has been methodically covering invasive species with plastic. After removing the plastic and ensuring the invasive species have been eradicated, Susan plants native plants ideal for her site based on Kristen's recommendations.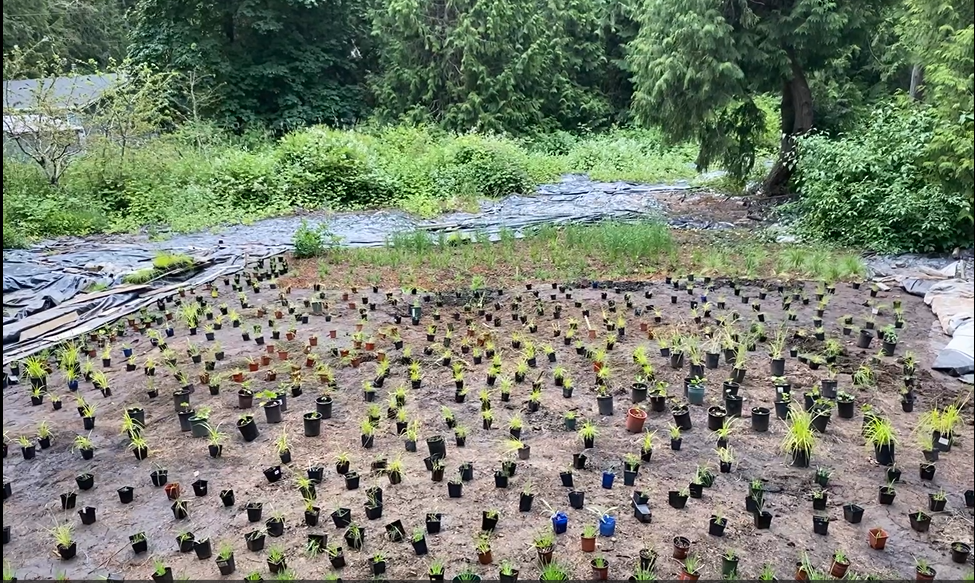 Still, in 2023, Susan regularly updates us on her restoration journey. 
"I am making slow progress on my wetland, and it is very satisfying to see the reed canary grass being replaced by native species. As you can see in the lupin photo, a considerable area is still covered with plastic, but progress is being made," Susan shared. 
This fall, Susan plans to plant more water aquatics in the pond to ensure a hospitable environment for native frogs. 
As we prepare for the next Wetlands Institute, stories like Susan's remind us of the diverse trajectories our participants embark on, and how much the information and resources gained from the program can make a difference.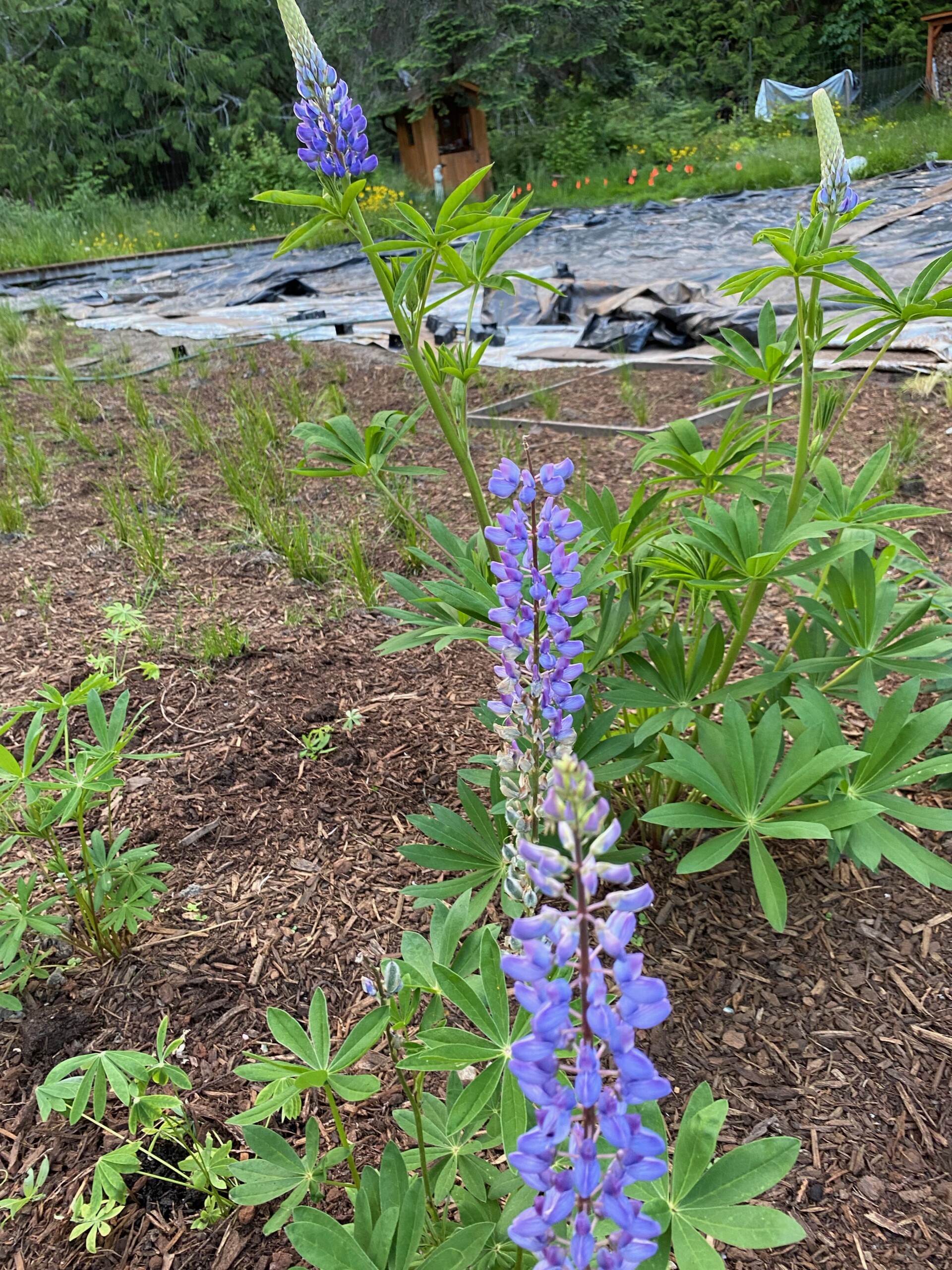 About the Wetlands Institute: 
Organized by the B.C. Wildlife Federation's Wetlands Education Program (WEP), the Wetlands Institute is an annual intensive week-long workshop aimed at those eager to initiate wetland and watershed projects in their areas. The training, valued at over $1,000, is graciously available at no cost for eligible B.C. residents thanks to the support of our funders, which for 2023 are the Province of BC, Wildlife Habitat Canada, Habitat Conservation Trust Fund, BC Interior Community Foundation, and the BC Wildlife Federation's lottery. Participants delve deep into the planning, design, and restoration of wetlands. With a new host community every year, the program continually evolves, addressing unique ecological needs and integrating the insights of local experts and First Nations communities. 
Learn more about the Wetlands Institute and other educational components of the BCWF's Wetland Education Program at the link below: