A schoolyard on Quadra Island is being given a new life as the B.C. Wildlife Federation, Quadra Island Elementary School, and School District 72 restore a historic wetland, to provide habitat for native plants and animals as well as creating an outdoor classroom for students.  
At first glance, the school's large sports field surrounded by towering trees seems perfectly suited for students to run, play and enjoy the outdoors. But each year when the summer ends and the rainy season begins, the field is consistently flooded and muddy, leaving the outdoor space unusable for a large portion of the year.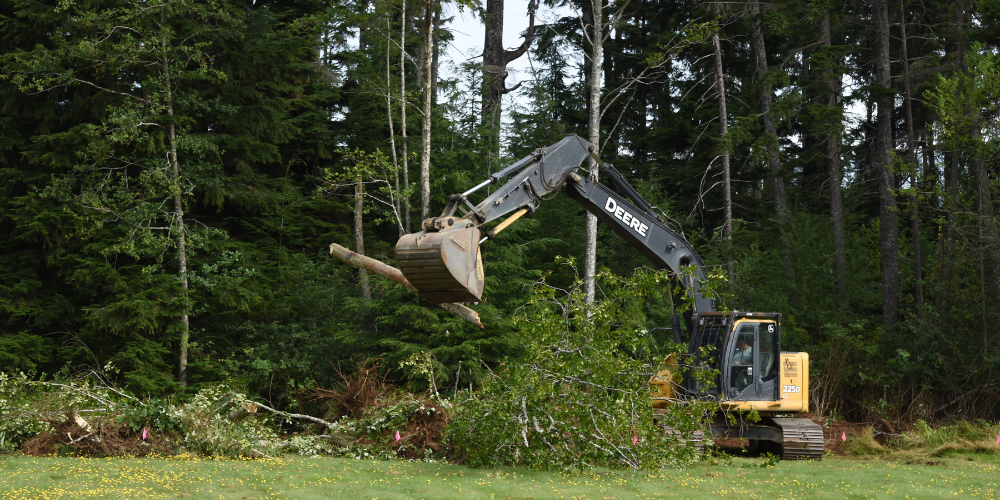 An excavator breaks ground on Quadra Island Elementary School wetland project.
Historically the site of a waterway and wetland, the school field is saturated with groundwater and has difficulty absorbing and retaining rainwater. Evidence of this distressed wetland can be seen in the ditch surrounding the field, where even in the summer, small pools of water persist. Locals recall catching tadpoles there in the spring. Restoring this wetland system will enhance habitat for wildlife, support climate adaptation and resilience, and provide experiential learning opportunities for local youth. 
The project broke ground on August 15, when Restoration Specialist Miranda Cross of Rewildling Water and Earth Inc. supervised the excavation of shallow basins along a section of the ditched stream on an underutilized portion of the sports field. We Wai Kai First Nation ecological and archaeological guardians oversaw the work and members of the Quadra Island Climate Action Network supported the wetland build and volunteered for Fire Watch duties.  
"This project will restore functioning wetlands to this site, increasing stormwater detention and retention capacity and reducing risks to downstream infrastructure," said Cross. "Wetland restoration on this site will regulate water flow in the area, increase wildlife habitat, and provide opportunities to learn about wetlands as a part of outdoor learning and nature-based play"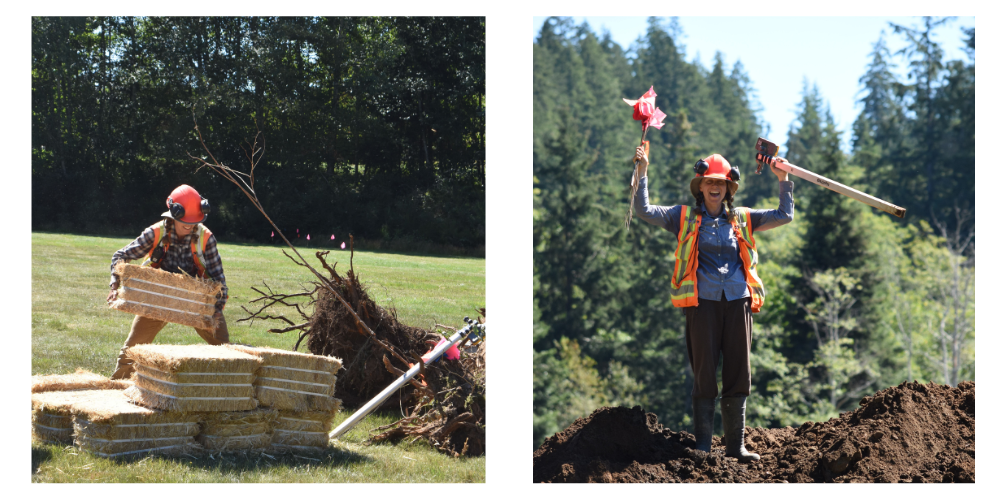 Miranda Cross works on the wetland build site at Quadra Island Elementary School
Immersive experiences like the planting day in October provide opportunities for youth to become engaged with conservation and protecting wild, outdoor spaces. 
A recently announced $100,000 EcoAction grant from Environment and Climate Change Canada has propelled the Quadra Island wetland build forward, providing money to buy native plants and saplings and to support continued maintenance on the newly created wetland.   
This project was made possible with the generous financial support of the following sponsors: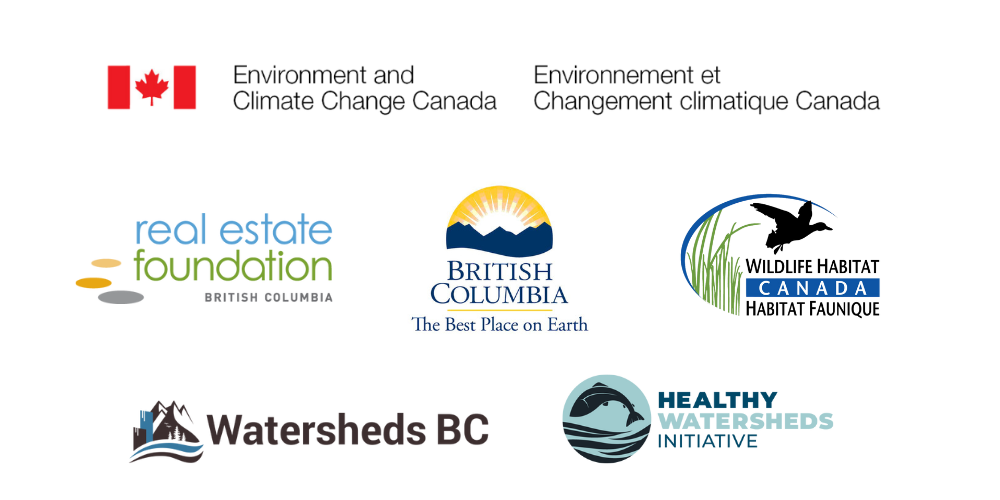 This project was undertaken with the financial support of the Government of Canada through the federal Department of Environment and Climate Change. Ce projet a été réalisé avec l'appui financier du gouvernement du Canada agissant par l'entremise du ministère fédéral de l'Environnement et du Changement climatique.