Elementary school teacher Sheldon Etheridge shifted to outdoor learning when COVID-19 hit, leading his students to the forested area near the school for immersive education. But as the weather turned wet, he soon realized that a muddy unused section of the sports field was trying to return to its former life as a functioning wetland. 
He decided to give it a helping hand. 
QES and Etheridge reached out to B.C. Wildlife Federation (BCWF) as they saw the organization as leaders in schoolyard wetland construction, education and restoration. Following nearly two years of planning, the project broke ground in mid-August where two wetland pools were excavated by Miranda Cross of Rewilding Water and Earth Inc., with oversight from We Wai Kai Land Guardians.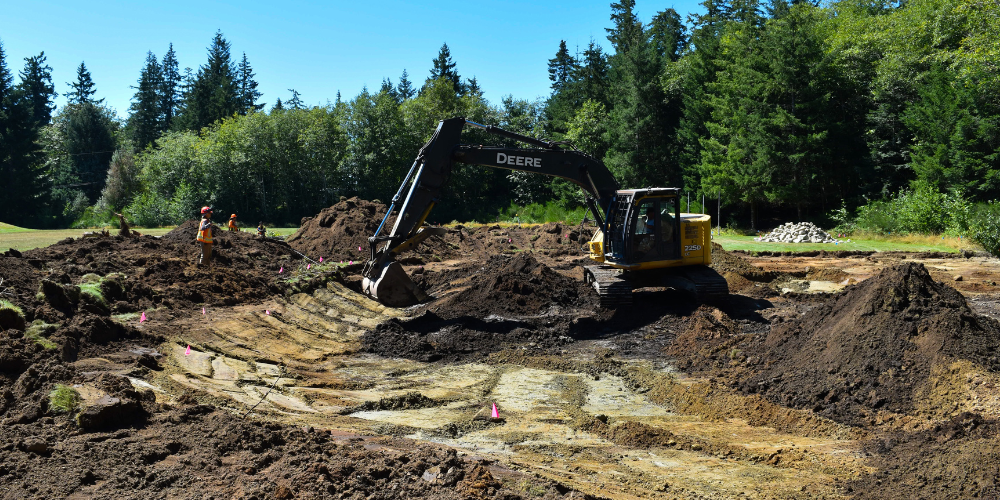 Construction of the wetland at Quadra Elementary School.
On the brisk morning of October 5, 120 young students began to get their hands dirty, planting 500 native plants into a newly restored wetland that will serve as an outdoor classroom for decades to come. 
"It just struck me that this place really wanted to revert back to being a wetland," explained Etheridge, "These types of projects are a great way to show children, or anybody in the community, that we can be a part of projects that are healing." 
The October planting day opened with a ceremony led by June Johnson of We Wai Kai First Nation, with a large cedar and a crabapple juvenile tree being planted to commemorate the event. Following the ceremony, each class learned about wetland habitat in an educational session led by the BCWF Youth Program. The students then had the opportunity to participate in installing several plants with their peers, We Wai Kai Land Guardians, and the Wetlands Workforce Southwest Pod.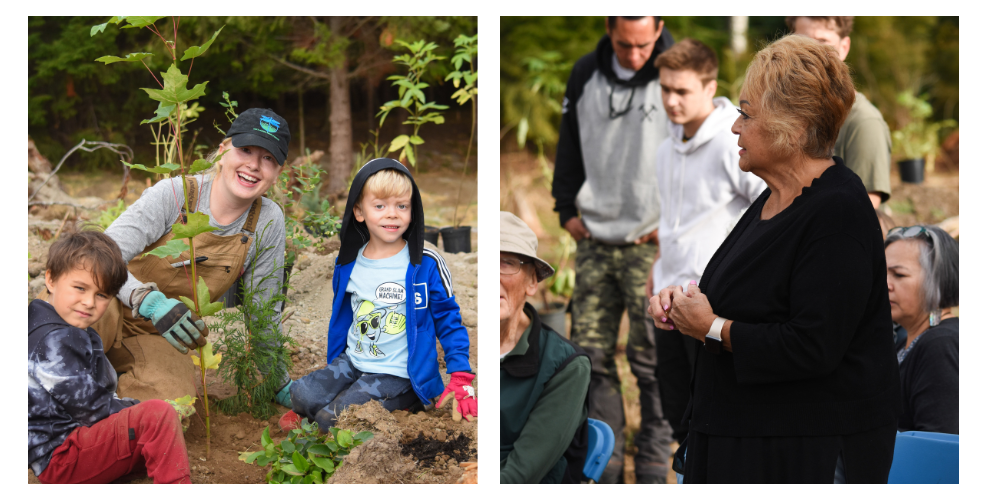 Left – Cassie, Wetlands Workforce Field Crew Supervisor helping students plant. Right- June Johnson, We Wai Kai Elder saying an opening prayer.
To protect the new plants from deer, fencing was installed around the plants and repellent was applied to the species by We Wai Kai Land Guardians, the Wetlands Workforce Southwest Pod, and members of the Quadra Island Climate Action Network (iCan). As the day completed, the wetland site was well-equipped to grow and thrive, providing essential habitat for the island's flora and fauna alike.  
The planting day concluded the first phase of this project, which garnered over $70,000 in support from the Province of British Columbia, Government of Canada Environment and Climate Change Canada, and Wildlife Habitat Canada. Additionally, the project has received an immense amount of in-kind support from local organizations such as iCan, Streamside Native Plants, and QES.  
"I can't think of anything more hopeful than rewilding and restoration," said Etheridge, "This is the decade of restoration – a large percentage of the world needs to be brought back to being wild."  
Thank you to this project's generous sponsors: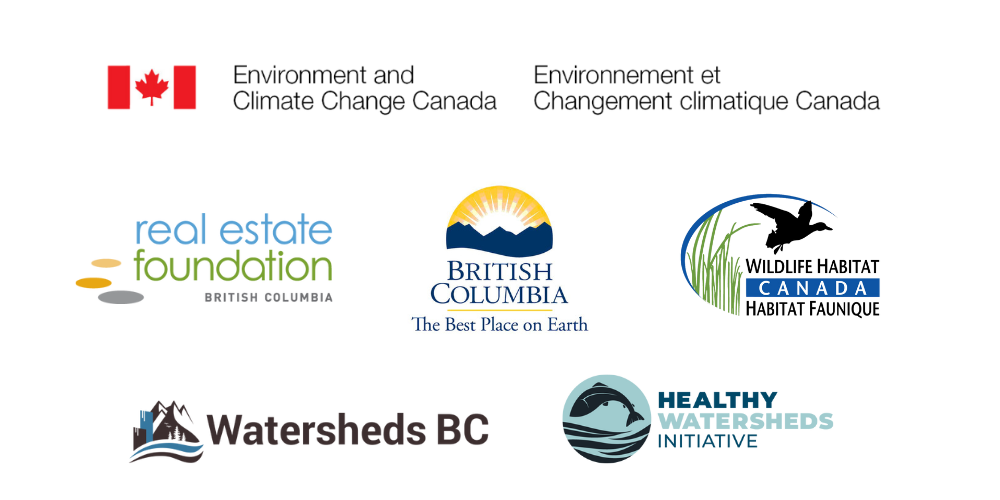 This project was undertaken with the financial support of the Government of Canada through the federal Department of Environment and Climate Change. Ce projet a été réalisé avec l'appui financier du gouvernement du Canada agissant par l'entremise du ministère fédéral de l'Environnement et du Changement climatique.