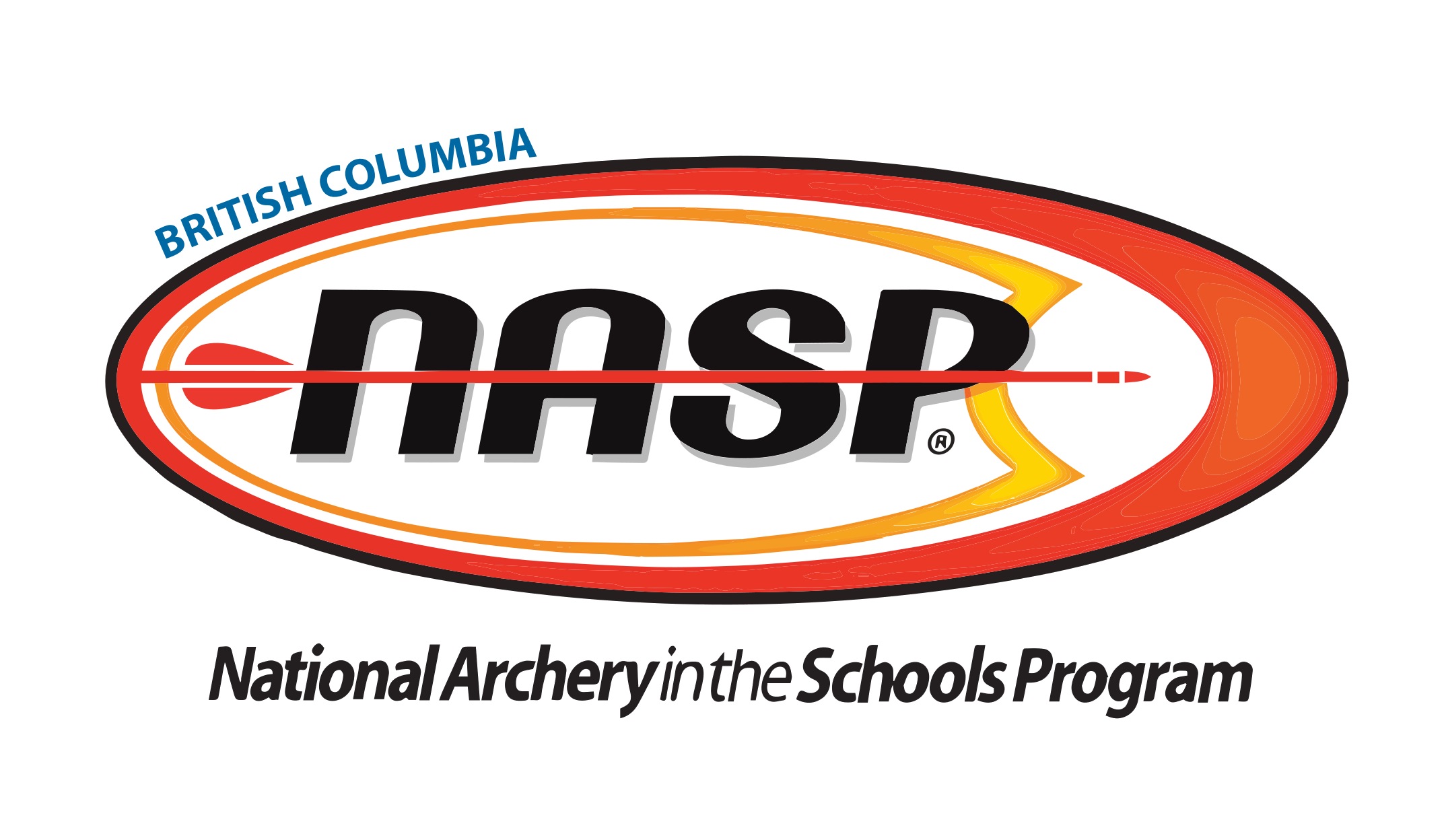 Hawkeye, Robin Hood, Katniss Everdeen, and Legolas can do it, so why not you?
The National Archery in the Schools Program (NASP®) teaches students from grades 4 to 12 archery safety, technique, concentration, self-improvement and proper use of equipment. Through NASP®, schools can be certified to turn their gymnasiums into international-style archery ranges so students can learn this unique skill.
The History of NASP®
Originally developed in the United States, NASP® began as a program only for schools, but now spans 5 countries and 3 continents and is offered to schools, camps, community groups, and other organizations. The B.C. Wildlife Federation is proud to serve as the regional headquarters for NASP® in British Columbia. NASP BC provides teacher training and support to NASP schools, instructors, trainers, volunteers, and coordinates tournaments.
The program covers archery safety, technique, concentration skills, self-improvement and proper use of equipment. The objectives of the NASP® are to improve self-confidence, motivation, concentration, focus, academic performance, and increase attendance in school.
What sets NASP® apart from other archery programs:
In the Schools
By teaching archery as part of school curriculum (e.g. Physical Education, Math, Physics, Social Studies, Arts, and more) we are able to reach more students who would never thought to try archery.
Universal Fit
All NASP® archers, 3 million every year worldwide, use the same equipment (e.g. the same bow, the same arrow, the same target, etc.) and are instructed with the same 11 steps to archery success from NASP® certified Basic Archery Instructors.
Inclusivity
Archery is a sport for all students; it does not discriminate based on popularity, athletic skill, gender, size, or academic ability. It's a different kind of team sport.
3000+
youth participants yearly
32
Active NASP Schools
2022 NASP Provincial Tournament Winners
Individual - Middle School Division
1st – Shayne B. (Glen Rosa)
2nd – Sara G. (Dr. Knox)
3rd – Scotia L. (Dr. Knox)
Individual - High School Division
1st – Laurie W. (Lake District)
2nd – Rebekah S. (Lake District)
3rd – Kyden A. (Lake District)
Team - Middle School Division
1st – Dr. Knox Team #2
2nd – Dr. Knox Team #1
3rd – Ecole Puntledge Park
Team- High School Division
1st – Lake District Secondary School
1st ($1,500 USD) – Laurie W. (Lake District); Score of 267
2nd ($1,000 USD) Shayne B. (Glen Rosa); Score of 266
3rd ($500 USD) Rebekah S. (Lake District); Score of 263
Get Certified
® BC offers archery instructor training to teachers and community leaders. As part of our safety protocols, all NASP instructors must receive our Basic Archery Instructor (BAI) designation.
Certification is perpetual (does not expire) so long as the instructor teaches 10 hours of archery every year and submits an annual online BAI report.
BACK-TO-SCHOOL SALE
Book a BAI course between October and December, and receive a BAI registration for FREE!
20% discount for any BAI courses held in the Lower Mainland.
Course Details
The BAI designation is an 8-hour archery course. No previous archery experience is required to take the training.
During the course instructors are taught:
How to set up and operate a safe archery range (indoors and outdoors)
International-style archery technique
The "11 Steps to Archery Success"
Coaching techniques
Behaviour management
How to inspect, maintain and repair compound bows and arrows
Equipment and Grants
Equipment
After becoming a Basic Archery Instructor, it is time to order equipment.
What makes NASP® stand out from other archery programs around the world is our principle of "universal fit." Universal fit means that all NASP® archers, from around the world, use the same equipment. The same bow, same arrow, same targets, right down to our arrow curtains! This guiding principle allows all NASP® archers to compete on equal ground.
NASP® kits cost between $4,000 – $7000 depending on how the kit is purchase (i.e. through NASP® or Canadian archery stores). Though the start-up cost of the kit is high, the kit essentially pays for itself in two years by providing youth with the experience and opportunity to engage in a different kind of team sport.
What's included in the kit:
12 Bows (original Genesis, 10 right/2 left)
10 Dozen arrows
5 Targets
1 Backstop net (arrow curtain)
1 Equipment repair kit
1 Bow rack
10 Floor quivers
Download the NASP® Equipment Order Form.
---
Grants
NASP® BC can provide NASP® Equipment Grants (up to $1,000) to new schools who choose to purchase equipment through NASP®.  The 2022-2023 grant cycle is OPEN. 
To be eligible you must:
Be a recognized school in British Columbia
Not be a pre-existing NASP school
Order all your equipment from NASP®
Apply today with the subject "NASP Equipment Grant".
Grants are given out at a first come, first serve basis. 
NASP and COVID-19
Find all updates and information regarding NASP and COVID-19 here. This page will be updated regularly as the pandemic progresses and restrictions on social gathering change.
NASP BC COVID-19 Update
We understand and share your concern about the current COVID-19 pandemic and its effect on the health and safety of your families. Due to this concern we had to cancel the 2020 Provincial Tournament and Spring Basic Archery Instructor (BAI) courses. We will continue to monitor the news regarding COVID-19 and we will follow all guidelines as to how we should proceed in the future.
In order to provide value to participants and coaches during this difficult time we will begin to provide online content for our NASP BC community through BCWF social media channels. Connect with us today!
We are also currently taking bookings for the Fall equipment rentals and BAI courses. If interested, please email Chris Lim at chris.lim@bcwf.bc.ca.
Thank you for your ongoing support. We encourage you to reach out with any questions or concerns!
This guide is a supplemental resource to the National Archery in the Schools Program (NASP®) Basic Archer Instructor course. Basic Archery Instructors (BAIs) should use this resource in combination with their training and experience to apply new safety protocols addressing COVID-19 for their in-class archery lessons as well as their extracurricular archery clubs and/or events. This standard operating procedure (SOP) is developed by the BC Wildlife Federation, the regional body of NASP® in British Columbia. Information and recommendations from this SOP is derived from the experience of the NASP BC Manager, Chris Lim, and from documentation provided by NASP® Inc. This SOP is not an official requirement or document under NASP® training or certification and remains as a supplemental resource to be used at the discretion of individuals who have received their BAI certification from NASP® in good standing.