Workshops & Initiatives
Fish Habitat & Riparian Stewardship Workshops

Join the BCWF and learn technical skills to help steward your local stream, connect with local stewardship groups, and gain further experience in fish habitat conservation!
The Fish Habitat & Riparian Stewardship workshop is a two-day workshop where you will learn different approaches to restore and conserve fish habitat. The BCWF brings workshops into local communities to teach stream health sampling, stream mapping, stream monitoring, plant and animal identification, planting, and other stream stewardship skills. Each workshop will incorporate methods that suit the unique needs of the area.
This workshop is a mix of hands-on fieldwork and presentations providing participants with the technical skill set to help steward a local stream.
Upcoming Workshops: 
| | | |
| --- | --- | --- |
| Location | Date | Registration opens |
| Delta | October 22, 2022 | TBA |
| Langley | November 6, 2022 | TBA |
| Maple Ridge | Date TBA | TBA |
Juvenile Sturgeon Conservation Workshops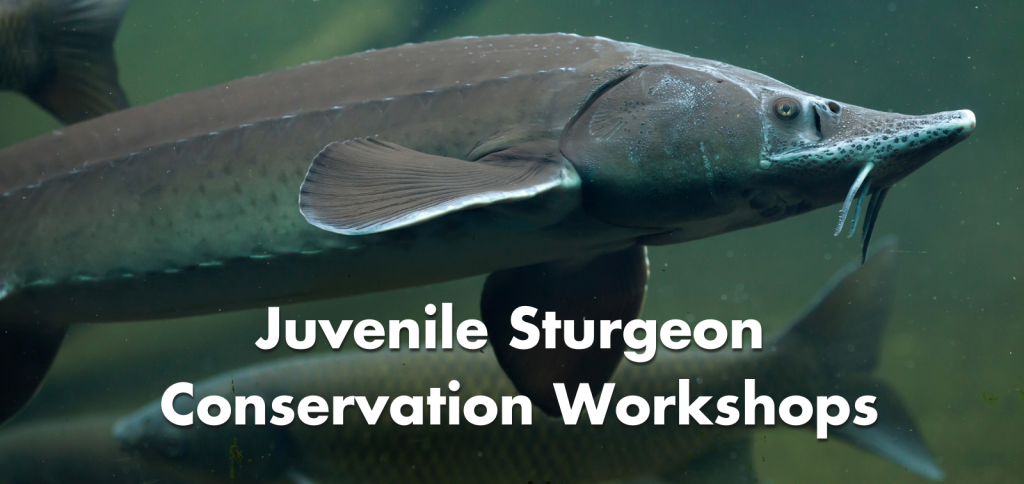 The Juvenile Sturgeon Conservation workshops provide participants with the ability to meet experts in the field and discuss current issues related to the species. We also provide you with the ability to gain hands-on experience and assist in the population monitoring study while joining certified guides on the Fraser River and fishing for and recording and releasing juvenile sturgeon. Please visit our Virtual workshop portion as well as our in-person workshops below.
Current Workshop Photos
Fish Habitat Restoration & Education
Many native fish populations, species of birds, and other wildlife and plant species rely on healthy in-stream habitat and an intact riparian area for survival. Though riparian areas only account for a small portion of B.C.'s land base, they are far more productive than the adjacent upland areas, providing critical ecosystem functions important in maintaining the balance and water quality of a stream or river. Habitat loss is a contributing factor to the extinction of over 100 salmon stocks in B.C. The BCWF's Fish Habitat Restoration and Education Program initiatives are working towards a future where freshwater ecosystems are healthy, sustainable, and valued by local communities.  
The Fish Habitat Restoration and Education workshops and initiatives aim to raise awareness about the importance of protecting and conserving freshwater fish and riparian habitats across B.C., while building community capacity to care for these valued areas through restoration and community engagement.
Past Events Image Gallery