Experience the outdoors like never before. Be amazed by the knowledge of local nature interpreters and experts in the field of outdoor recreation. Learn the skills you need to navigate the wilderness, forage for your own food, take amazing photographs of your journey, & more!
The Women Outdoors Skills & Experience Program aims to give women the confidence they need to experience the outdoors and enjoy the bounty of British Columbia in a safe, responsible manner.
Register for workshops below, and check back frequently for new dates and locations!
Workshops & Registration

Introduction to Archery, April 8, 2023
B.C. Wildlife Federation presents it's FIRST EVER Women's only Introduction to Archery class! With many more to come…
If you have been intrigued by the concept of using a bow and arrow – this is the class for you!
In this course, led by certified instructors, you will learn your dominant eye & why that is important, range safety, and 11 steps to archery success. Giving you the knowledge and confidence you need to understand the different bow styles, shooting techniques, and flat target vs 3D targets.
You will then have a chance to practice your techniques on flat targets and enjoy a 3D target experience!
*Please note: You must be 19 years of age or older to attend*
Time/date: April 8, 2023, 2pm to 6pm
Location: Semiahmoo Fish and Game Club
Paula Wallis
BCWF Women Outdoors Program Instructor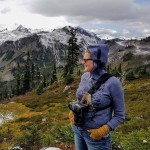 Paula Wallis is a Vancouver based travel and wildlife photographer. She has been shooting professionally for over a decade (weddings, portraiture, commercial photography) but her true love is nature, and, depending on the season, she can generally be found photographing her beloved grizzlies of the Great Bear Rainforest or capturing snowy scenes on any ski hill she happens to be exploring on her snowboard! paulawallisphotography.com 
Tiffany Bader
BCWF Women Outdoors Program Instructor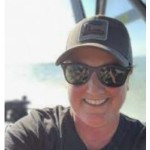 Tiffany developed an intense love for the outdoors and wild/foraged food while spending summers in Nova Scotia with her grandparents, who taught her the skills to find amazing wild food and instilled in her a great appreciation for its value. Tiffany attended the University of BC, working in industries that complemented her passion for food and the outdoors. After finishing her Marketing degree, Tiffany instead chose to follow her passion of combining her love of food and the outdoors by entering the culinary field. She learned from a number of Vancouver's top chefs, worked at some of the best fine dining restaurants in Vancouver and obtained her Red Seal Chef certification. Tiffany made the move from the fast-paced kitchen to the fast-paced office to assist her husband with his swiftly growing outdoors safety training business, Silvercore, and hasn't looked back since. Silvercore has grown to be the largest business of its kind in Canada offering in person and online training as well as government and corporate services with clients in every province and territory within Canada. When not at Silvercore, you will find Tiffany hunting, fishing, foraging, gardening and cooking with her family in the Pacific Northwest.
Victoria Farahbakhchian
BCWF Women Outdoors Program Instructor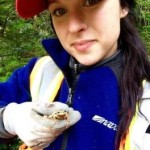 Born and raised in Maple Ridge, Victoria Farahbakhchian has her Master of Science in Ecological Restoration and Bachelor of Science in Biology. Victoria's background in science, restoration, search & rescue, and children's programming has led her to become the Education Coordinator at the UBC Malcolm Knapp Research Forest in Maple Ridge. At the forest, Victoria has created outdoor educational programs that allow guests the opportunity to learn about their local environment in a safe, unique and interactive way. Victoria feels that protection of the environment starts with a basic understanding and appreciation of the natural world. In addition, Victoria volunteers within her community as a Board of Director for the Alouette River Management Society, and is an active member with Ridge Meadows Search and Rescue.
Ana Tochor 
BCWF Women Outdoors Program Instructor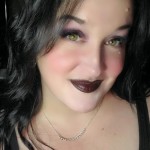 Ana has a passion for vibrant and intuitive water-colour and mixed media paintings as well as digital design. My art focuses on the use of composition to create a visual story of the animals and portraits that she captures. Through art she is able to create joy, and reaffirm connections, all while educating about the wilderness and how it is engrained in our spirit. While emotional depth is the goal of each piece, visual levity and fun is important. Ana is influenced heavily by her Mexican and Canadian heritage, painting with a heavy focus on west coast animals, merged with the bright colours of her upbringing is evident in almost every piece she makes.