Kickstart Your Adventurous Side!
Get ready to embark on an exciting adventure that will ignite your passion for the outdoors! The BCWF Women Outdoors Skills and Experience Program is here to empower you through intimate workshops with qualified instructors. Check out the driving factors that make this program irresistible:
Diverse Workshop Topics

: Explore a wide range of topics that cater to your interests and curiosity. From learning to shoot and fish, to mastering archery, foraging for food, hiking, canning and preservation, kayaking, boat and truck trailer hookup, outdoor map and compass skills, and even paddle boarding. The possibilities are endless, ensuring there's something for everyone.
Gain Confidence

: Discover your inner strength as you acquire essential outdoor skills and knowledge, allowing you to navigate the wilderness with confidence and independence.
Connect with Nature

: learn the skills to immerse yourself in the beauty of British Columbia's landscapes, connecting on a deep level with the environment and gaining a profound appreciation for the natural world.
Expert Guidance

: Learn from experts who are passionate about sharing their knowledge and helping you thrive in the wilderness.
Forge Lifelong Friendships

: Join a supportive community of like-minded women who share your love for the outdoors. Create lasting friendships, bond over shared experiences, and inspire each other to embrace adventure.
Responsible Outdoor Practices

: Discover how to enjoy the bounty of British Columbia in a responsible and sustainable manner, preserving its natural wonders for future generations.
Expansion Across the Province

: While currently available in the Lower Mainland, our program will soon be expanding across the province in 2024, offering even more opportunities to experience the outdoors in new locations.
The Women Outdoors Skills and Experience Program is not just about knowledge—it's about empowering you to experience the outdoors confidently and responsibly. Safety is paramount, and each workshop is designed to provide you with the necessary skills and understanding to enjoy the bounty of British Columbia in a way that respects and preserves its natural wonders.
Don't miss this chance to gain confidence, connect with nature, and embark on thrilling adventures. Register today for the BCWF Women Outdoors Skills and Experience Program, and let empowerment, adventure, and connection propel you to new heights in the great outdoors!
Workshops & Registration

Check back soon for 2024 workshops!
Tiffany Bader
BCWF Women Outdoors Program Instructor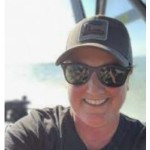 Tiffany developed an intense love for the outdoors and wild/foraged food while spending summers in Nova Scotia with her grandparents, who taught her the skills to find amazing wild food and instilled in her a great appreciation for its value. Tiffany attended the University of BC, working in industries that complemented her passion for food and the outdoors. After finishing her Marketing degree, Tiffany instead chose to follow her passion of combining her love of food and the outdoors by entering the culinary field. She learned from a number of Vancouver's top chefs, worked at some of the best fine dining restaurants in Vancouver and obtained her Red Seal Chef certification. Tiffany made the move from the fast-paced kitchen to the fast-paced office to assist her husband with his swiftly growing outdoors safety training business, Silvercore, and hasn't looked back since. Silvercore has grown to be the largest business of its kind in Canada offering in person and online training as well as government and corporate services with clients in every province and territory within Canada. When not at Silvercore, you will find Tiffany hunting, fishing, foraging, gardening and cooking with her family in the Pacific Northwest.
Follow Silvercore on Instagram or Facebook!
Cassy Premack
BCWF Women Outdoors Program Instructor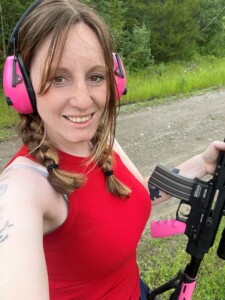 Cassy is a lover of all things outdoors. Currently, she is living and based in the Williams Lake area raising her children but prior to moving this past January, she was involved in the Prince George shooting and hunting community. During her time as a local sporting goods store, owner Cassy became involved in firearm advocacy and began teaching her Introduction to Firearms courses with the goal of making firearms, shooting, and hunting more accessible to all people but especially women and youth. Cassy's course focuses on making the participants comfortable with firearms and removing the fear and stigma around firearms. Her goal is for participants to leave feeling confident in their abilities to safely and effectively use firearms in the setting of their choosing. Cassy has applied to teach both the PAL and CORE courses and is excited at the possibilities of expanding the courses she offers. 
Jennifer Cote
Moose, Mushrooms, and Mud: Wildcraft Guide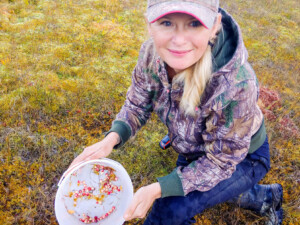 Jennifer is a Wildcraft Guide serving the Prince George and the surrounding area.  Her main goal is to teach about wild edible plants and wild medicinal plants not only in the local forests and fields but also in urban areas of Prince George. She runs guided nature walks to educate people on wild plants and their traditional uses, either edible, medicinal, or even functional. While on nature walks, she will point out other things to interpret, such as animal tracks, local wildlife, different habitats, and anything else that is related to nature that one may be curious about.
Jennifer has many interests, but her main ones are foraging, hunting, and fishing. She enjoys the natural world around her and finds nature is very inspiring, and giving – if you know what you are looking for!  As a hunter-gatherer, she journeys throughout the bush all year collecting wild food and medicines.
Her wildcrafting business, Moose, Mushrooms and Mud, motto is: "If the lands succeeds – we succeed!" With that in mind, she practices ethical and sustainable harvesting techniques. As a Metis, Jennifer is currently exploring and learning the old traditional ways of her First Nation ancestors, while learning about the old traditional ways of her European ancestors and is working on blending and harmonizing those two worlds. Her products often have blends of herbs, or techniques used from both cultures.
Jennifer also sells wildcrafted teas, dried mushrooms, salves, ointments, tinctures, soaps, and even fresh wild edibles to those who want to explore the wild side.
Follow Jennifer on Facebook or Instagram!
Leah McQueen
BCWF Women Outdoors Program Instructor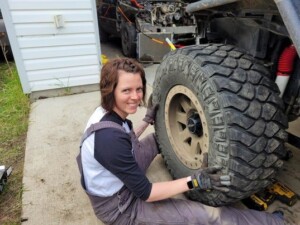 My name is Leah McQueen.  I've been an avid outdoorswoman all my life growing up in the West Kootenays, I spent my free time camping, fishing, hiking, riding horses and motorcycles, and downhill skiing.  I started off-roading with my husband in 2008 and have been building my skills on the trail and in the shop working on rigs ever since! I've been volunteering for the Four Wheel Drive Association of BC since 2015 in a variety of roles.  I currently serve on the board of directors as the Secretary as well as being a regional representative for the South Peace and have applied to join the Wheeling Wisely training team at their next round of trainers' training this fall.  I recently became employed as an instructor with ARC Off-Road Training in Prince George. It's an honour and a privilege to work with the 4WDABC and BCWF to share knowledge and skills for safe and sustainable off-road recreation. 
Have a program you would like to see offered? Email us at programs@bcwf.bc.ca, we would love to hear from you.