Experience the outdoors like never before. Be amazed by the knowledge of local nature interpreters and experts in the field of outdoor recreation. Learn the skills you need to navigate the wilderness, forage for your own food, take amazing photographs of your journey, & more!
The Women Outdoors Skills & Experience Program aims to give women the confidence they need to experience the outdoors and enjoy the bounty of British Columbia in a safe, responsible manner.
Register for workshops below, and check back frequently for new dates and locations!
Workshops & Registration

Outdoor Safety and Introduction to Basic Map & Compass Navigation

The Outdoor Safety and Introduction to Map & Compass workshop will provide participants with information on the basics of safe and responsible outdoor recreation with the goal of increasing awareness and self-confidence in the outdoors. The workshop will foster a deeper connection and respect for the nature and wildlife of our local parks, mountains, greenspaces and access to public lands.
The first part of the workshop includes basic outdoor safety (assessing, trip plan, the essentials, gear and the day pack demo/ display), the second part of the workshop is the intro to basic map and compass navigation. Participants will learn about basic map reading, the parts and pieces of a compass and how to use both of them. Participants will do two fun, practical exercises to integrate the teachings into knowledge, in a safe, supportive outdoor space. Participants will also be eligible to win prizes from our sponsors!
Nature Photography 101 – Capturing Nature While Learning the Basics!
This new and exciting BCWF 4-hour women's workshop will take place at the beautiful Malcolm Knapp Research Forest in Maple Ridge, BC 

Explore the great outdoors and capture beautiful photos while learning the basics! Join Vancouver-based professional photographer Paula Wallis paulawallisphotography.com and learn the basics of composition, lighting, focus, and distance to create stunning nature shots, then go on a walk in the gorgeous Malcolm Knapp Research Forest to practice your new skills!
A guest speaker from the Invasive Species Council of BC will share some interesting things that you might come across on your walk and explain the importance of citizens being their eyes and ears on the ground to report invasive species in British Columbia.
You'll walk away with a gallery full of shots to post on social media, newfound confidence in your photography skills, and a chance to win a prize from one of our sponsors in a draw at the end of  the workshop!
Introduction to Basic Small Game Prep
This new and exciting 3-hour workshop will introduce basic small game preparation and butchering skills to help you make the most of your harvest!
Join us and instructor, Tiffany Bader, for a fun, educational and informative workshop where you will gain a basic understanding of how to prepare, process, break down and utilize your small game harvest.
Some of the topics covered will include: field dressing, skinning, plucking feathers, butchery basics – cutting whole animal into smaller pieces and maximizing the harvest by using as much as possible.
Participants will receive a workshop handout with recipes and cooking tips to take away from the class!
Check back for upcoming 2022 workshops!
Paula Wallis
BCWF Women Outdoors Program Instructor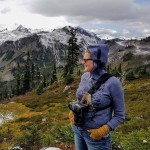 Paula Wallis is a Vancouver based travel and wildlife photographer. She has been shooting professionally for over a decade (weddings, portraiture, commercial photography) but her true love is nature, and, depending on the season, she can generally be found photographing her beloved grizzlies of the Great Bear Rainforest or capturing snowy scenes on any ski hill she happens to be exploring on her snowboard! paulawallisphotography.com 
Tiffany Bader
BCWF Women Outdoors Program Instructor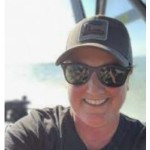 Tiffany developed an intense love for the outdoors and wild/foraged food while spending summers in Nova Scotia with her grandparents, who taught her the skills to find amazing wild food and instilled in her a great appreciation for its value. Tiffany attended the University of BC, working in industries that complemented her passion for food and the outdoors. After finishing her Marketing degree, Tiffany instead chose to follow her passion of combining her love of food and the outdoors by entering the culinary field. She learned from a number of Vancouver's top chefs, worked at some of the best fine dining restaurants in Vancouver and obtained her Red Seal Chef certification. Tiffany made the move from the fast-paced kitchen to the fast-paced office to assist her husband with his swiftly growing outdoors safety training business, Silvercore, and hasn't looked back since. Silvercore has grown to be the largest business of its kind in Canada offering in person and online training as well as government and corporate services with clients in every province and territory within Canada. When not at Silvercore, you will find Tiffany hunting, fishing, foraging, gardening and cooking with her family in the Pacific Northwest.
Victoria Farahbakhchian
BCWF Women Outdoors Program Instructor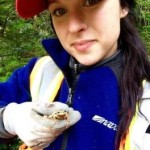 Born and raised in Maple Ridge, Victoria Farahbakhchian has her Master of Science in Ecological Restoration and Bachelor of Science in Biology. Victoria's background in science, restoration, search & rescue, and children's programming has led her to become the Education Coordinator at the UBC Malcolm Knapp Research Forest in Maple Ridge. At the forest, Victoria has created outdoor educational programs that allow guests the opportunity to learn about their local environment in a safe, unique and interactive way. Victoria feels that protection of the environment starts with a basic understanding and appreciation of the natural world. In addition, Victoria volunteers within her community as a Board of Director for the Alouette River Management Society, and is an active member with Ridge Meadows Search and Rescue.