Kickstart Your Adventurous Side
Get ready to embark on an exciting adventure that will ignite your passion for the outdoors! The BCWF Women Outdoors Skills and Experience Program is here to empower you through intimate workshops with qualified instructors. Check out the driving factors that make this program irresistible:
Diverse Workshop Topics

: Explore a wide range of topics that cater to your interests and curiosity. From learning to shoot and fish, to mastering archery, foraging for food, hiking, canning and preservation, kayaking, boat and truck trailer hookup, outdoor map and compass skills, and even paddle boarding. The possibilities are endless, ensuring there's something for everyone.
Gain Confidence

: Discover your inner strength as you acquire essential outdoor skills and knowledge, allowing you to navigate the wilderness with confidence and independence.
Connect with Nature

: learn the skills to immerse yourself in the beauty of British Columbia's landscapes, connecting on a deep level with the environment and gaining a profound appreciation for the natural world.
Expert Guidance

: Learn from experts who are passionate about sharing their knowledge and helping you thrive in the wilderness.
Forge Lifelong Friendships

: Join a supportive community of like-minded women who share your love for the outdoors. Create lasting friendships, bond over shared experiences, and inspire each other to embrace adventure.
Responsible Outdoor Practices

: Discover how to enjoy the bounty of British Columbia in a responsible and sustainable manner, preserving its natural wonders for future generations.
Expansion Across the Province

: While currently available in the Lower Mainland, our program will soon be expanding across the province in 2024, offering even more opportunities to experience the outdoors in new locations.
The Women Outdoors Skills and Experience Program is not just about knowledge—it's about empowering you to experience the outdoors confidently and responsibly. Safety is paramount, and each workshop is designed to provide you with the necessary skills and understanding to enjoy the bounty of British Columbia in a way that respects and preserves its natural wonders.
Don't miss this chance to gain confidence, connect with nature, and embark on thrilling adventures. Register today for the BCWF Women Outdoors Skills and Experience Program, and let empowerment, adventure, and connection propel you to new heights in the great outdoors!
Workshops & Registration

New workshops will be announced soon!
Paula Wallis
BCWF Women Outdoors Program Instructor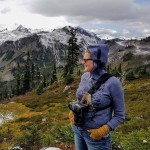 Paula Wallis is a Vancouver based travel and wildlife photographer. She has been shooting professionally for over a decade (weddings, portraiture, commercial photography) but her true love is nature, and, depending on the season, she can generally be found photographing her beloved grizzlies of the Great Bear Rainforest or capturing snowy scenes on any ski hill she happens to be exploring on her snowboard! paulawallisphotography.com 
Tiffany Bader
BCWF Women Outdoors Program Instructor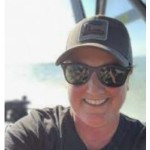 Tiffany developed an intense love for the outdoors and wild/foraged food while spending summers in Nova Scotia with her grandparents, who taught her the skills to find amazing wild food and instilled in her a great appreciation for its value. Tiffany attended the University of BC, working in industries that complemented her passion for food and the outdoors. After finishing her Marketing degree, Tiffany instead chose to follow her passion of combining her love of food and the outdoors by entering the culinary field. She learned from a number of Vancouver's top chefs, worked at some of the best fine dining restaurants in Vancouver and obtained her Red Seal Chef certification. Tiffany made the move from the fast-paced kitchen to the fast-paced office to assist her husband with his swiftly growing outdoors safety training business, Silvercore, and hasn't looked back since. Silvercore has grown to be the largest business of its kind in Canada offering in person and online training as well as government and corporate services with clients in every province and territory within Canada. When not at Silvercore, you will find Tiffany hunting, fishing, foraging, gardening and cooking with her family in the Pacific Northwest.
Victoria Farahbakhchian
BCWF Women Outdoors Program Instructor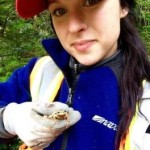 Born and raised in Maple Ridge, Victoria Farahbakhchian has her Master of Science in Ecological Restoration and Bachelor of Science in Biology. Victoria's background in science, restoration, search & rescue, and children's programming has led her to become the Education Coordinator at the UBC Malcolm Knapp Research Forest in Maple Ridge. At the forest, Victoria has created outdoor educational programs that allow guests the opportunity to learn about their local environment in a safe, unique and interactive way. Victoria feels that protection of the environment starts with a basic understanding and appreciation of the natural world. In addition, Victoria volunteers within her community as a Board of Director for the Alouette River Management Society, and is an active member with Ridge Meadows Search and Rescue.
Have a program you would like to see offered? Email us at programs@bcwf.bc.ca, we would love to hear from you.