Our Regions across the Province
Representing our policies and positions
Regional presidents are a valuable resource for members and clubs to better understand the initiatives that are led by the BC Wildlife Federation. The regional presidents represent Federation policies and positions on various standing or special government advisory committees and they address key issues that directly impact their region.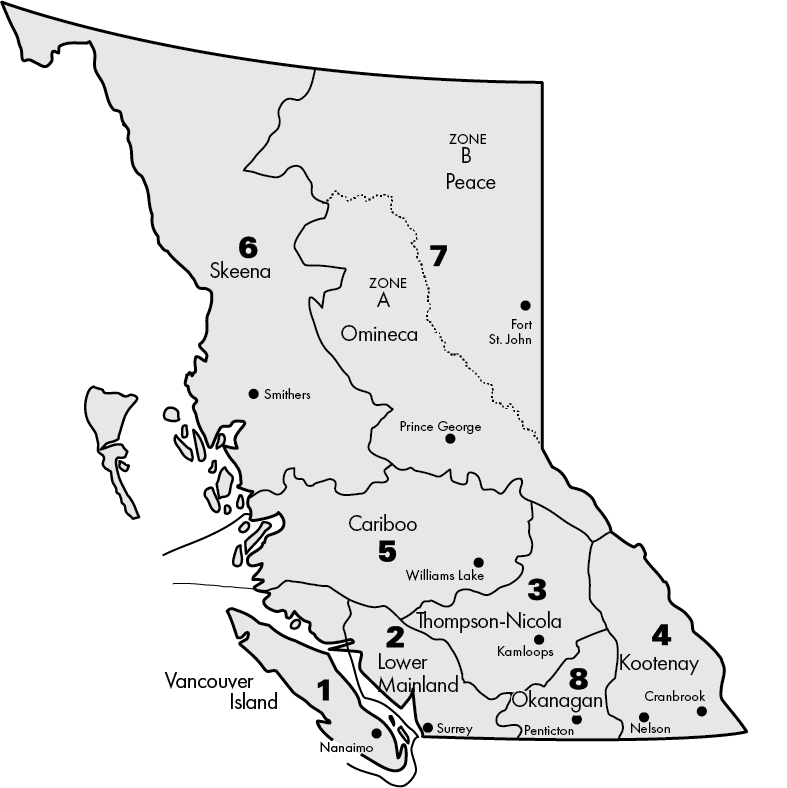 Keep up to date with the pressing issues in your region with our Regional Roundups. These reports provide an overview of the major projects, initiatives and conservation issues that are happening in the regions across British Columbia.
Events and Updates Across the Province
Get involved in these exciting events and initiatives happening in your region.
Regional Presidents
Region 1 - Vancouver Island: Dennis Popplestone

Region 2 - Lower Mainland: Mark McDonald

Region 3 - Thompson-Nicola: Bruce Ambler

Region 4E - Kootenay East: Glenn Flynn

Region 4W - Kootenay West: Wally Kampen

Region 5 - Cariboo-Chilcotin: Mike Fowler

Region 6 - Skeena: David Lewis

Region 7A - Omineca: Bob Moody

Region 7B - Peace: Gerry Paille

Region 8 - Okanagan: Pat Whittingham